Program Overview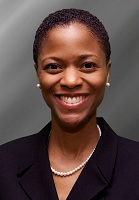 Greetings from the Morehouse School of Medicine (MSM) Family Medicine Residency Program:
Our program was established in 1981 as MSM's first graduate medical education program. Our residents benefit from inpatient training at both Atlanta Medical Center–South, a moderately sized community hospital in East Point, Georgia, and Grady Memorial Hospital, serving a largely underserved population as the largest hospital in the state of Georgia and the 5th largest hospital in the country. Our primary ambulatory training site is the Morehouse Healthcare Comprehensive Family Healthcare Center where the full scope of Family Medicine is practice and a range of procedures are performed. Residents also benefit from outpatient training sites at the VA, Grady East Point Neighborhood Clinic, and the College Park Health Department Willie J. Freeman Clinic. The program has continued accreditation status by the ACGME. Our program is a 3-year program and trains 6 residents per class year.
Since its inception, the program has graduated 154 residents, 67% of whom are practicing in the state of Georgia. Program graduates are practicing in both metropolitan and rural areas in a variety of practice settings including but not limited to traditional solo or group ambulatory practices, hospitalist practice, integrative medicine, occupational medicine, prison medicine, academic medicine, and urgent care. Several graduates have also continued their training through geriatric and obstetric fellowships. Proudly, eight of our graduates have become faculty members in the Department.
Our residents receive training in healthcare leadership, care coordination, community engagement, population health, practice-based research, and integrative medicine including acupuncture. As future leaders of the profession, our residents serve on institutional and hospital committees as and committees of the Georgia Academy of Family Physicians. MSM Family Medicine Residents are trained to become competent, compassionate Board-certified physicians well equipped to address the health of the whole person with consideration of the physical, mental, spiritual, and cultural aspects of our patients we serve. Resident scholarly activity includes publication in peer reviewed journals; completion of quality improvement research projects; and presentation at local, regional, and national conferences, earning awards for their work at each level. The Morehouse School of Medicine Family Medicine Residency Program strives for excellence. We are accountable to our learners and to the patients and communities we serve to do so.
Riba Kelsey-Harris, MD, FAAFP
Assistant Professor
Residency Program Director
Program Highlights
The mission of the MSM Family Medicine Residency is to:
Train residents to become competent and excellent family physicians to serve underserved populations
Provide training in behavioral medicine and family dynamics to foster the physician's awareness of the importance of the family unit in treating the patient
Provide physician-training experiences in both inpatient and outpatient care
Provide residents with basic skills necessary to implement preventive care and consistently educate patients about healthcare and wellness issues.