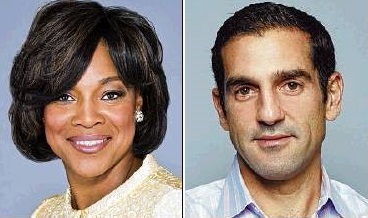 MSM's Dr. Montgomery Rice & Color Genomics's Laraki Pen Op-Ed on Medicine's Failure to Adequately Reach Underserved Communities
Morehouse School of Medicine (MSM) President and Dean Dr. Valerie Montgomery Rice and Color Genomics co-founder Othman Laraki recently wrote an op-ed that highlights the failure of medicine and healthcare to reach underserved communities for cancer prevention, despite improvements in treatment and the advent of genetic testing as a means of early detection and learning of one's susceptibility. The authors mention that MSM and Color Genomics have partnered to form a program that has made genetic testing affordable and available for everyone in order to help reduce such cancer health disparities.
Click here to read the full opinion piece on the AJC website.
NOTE: An AJC subscription may be required to view this entire article.
About Morehouse School of Medicine (MSM)
Founded in 1975, Morehouse School of Medicine (MSM) is among the nation's leading educators of primary care physicians, biomedical scientists, and public health professionals. In 2011, MSM was recognized by Annals of Internal Medicine as the nation's No. 1 medical school in fulfilling a social mission. MSM faculty and alumni are noted for excellence in teaching, research and public policy, as well as exceptional patient care.
Morehouse School of Medicine is accredited by the Commission on Colleges of the Southern Association of Colleges and Schools to award doctoral and master's degrees. To learn more about programs and donate today, please visit www.msm.edu or call 404-752-1500.