Program Overview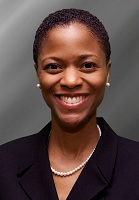 Our goal is to improve the health of the population we serve, and, therefore, we train our residents to become board certified, compassionate, competent physicians.
We strive to instill excellence in patient care and professionalism in our residents. Since our establishment in 1981, we have graduated 144 residents from our program, and currently have eight of our graduates on our faculty. It's always a joy to see our residents go from interns to board certified physicians and become our colleagues. Our residents participate in local and national presentations, have won numerous awards and sit on multiple committees including the Georgia Academy of Family Physicians (GAFP) and the American Academy of Family Physicians (AAFP).
Program Highlights
The mission of the MSM Family Medicine Residency is to: Train residents to become competent and excellent family physicians to serve underserved populations; provide training in behavioral medicine and family dynamics to foster the physician's awareness of the importance of the family unit in treating the patient; provide physician-training experiences in both inpatient and outpatient care; provide residents with basic skills necessary to implement preventive care and consistently educate patients about healthcare and wellness issues.