Program Overview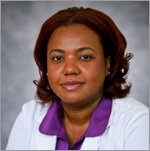 Greetings from the Morehouse School of Medicine (MSM) Community Pediatric Residency Program! We are delighted that you have taken time to learn more about our program. The Morehouse School of Medicine and MSM Department of Pediatrics are committed to providing high quality, comprehensive healthcare to the medically underserved. Our trainees and faculty have the privilege of practicing in one of the busiest children's hospitals in the nation, yet we are also entrenched in the communities in which our patients live and thrive. We are proud to have successfully merged strong academic essentials, with core training in community pediatrics. Aligned with the mission of the institution is the philosophy of the MSM Community Pediatric Residency Program.
Graduates of the MSM Community Pediatric Residency Program are expected to be excellent clinicians who are well equipped to adapt to the rapidly evolving dynamics of health care, understand the social determinants of children's health and can advocate for the health of all children, regardless of need. Pediatricians trained in this program are well prepared to pursue private practice, fellowship, research or academic medicine. Below are our program and mission and goals, which exemplify our philosophy at MSM. We welcome questions and inquiries about our unique program.
Sandra E. Moore, M.D., M.S., FAAP
Assistant Clinical Professor of Pediatrics
Director, Community Pediatric Residency Program
Program Highlights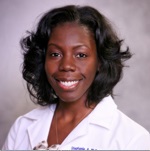 I chose MSM because of the mission to serve underserved populations. I really like the program leadership and mentorship.
-Stephanie Melbourne-Carbs
Pediatric Resident
Class of 2015