Program Overview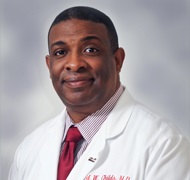 The Department of Surgery is on a mission to train excellent surgeons who are committed to providing high quality compassionate care for all patients. We take pride in training a diverse population of future leaders.
-Sincerely,
Ed W. Childs, M.D.
Professor and Chairman of Surgery
Program Highlights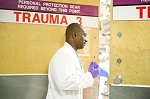 While the department of surgery is known for excellence in trauma and critical care, our recent initiatives over the past year include: enhancing the clinical experience in laparoscopic/robotic, vascular, colorectal surgery and surgical oncology.
MSM's department of surgery is "a small department doing extraordinary things."