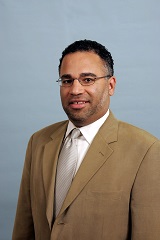 Education
GRADUATE:
New York University
Degree: Master of Arts in Human Sexuality, Marriage & Family Life Education


UNDERGRADUATE:
State University of New York, College at Fredonia
Degree: Bachelor of Science in Communications & Psychology

Erie Community College
Degree: Associate of Arts in Social Sciences
Research Interests
Talking With Your Child About Sexuality: A Parents/Caregivers Curriculum

Increasing evidence suggests that adolescents who have talked with their parents about sex have a later sexual debut and are more likely to use contraception and practice sexual risk reduction when they do become sexually active. Moreover evidence argues that parents have the most influence on how adolescents shape their values and beliefs about sex. Additionally, a number of studies on sexual health and other public health interventions have been developed through engaging community stakeholders who represent diversity in values and beliefs. Findings from such studies suggest that interventions aimed at enabling parents and adult caregivers to more effectively communicate with their children promise broad acceptability across diverse perspectives. With his knowledge, skill, and expertise, Mr. Thrasher is needed to provide the technical direction towards the development of parent education tools to improve the health of adolescents, a group disproportionately burdened by STDs.




Specialties
Christian J. Thrasher, MA, CSC, CSE is certified Sexuality Counselor, Sexuality Educator, and Mental Health First AID Instructor for Community Behavioral Healthcare. His broad experience includes: implementing sexual health programming with diverse partnerships, promoting HIV/AIDS and STD prevention for young men, and human psycho-social development. He has coauthored a number of chapters addressing human sexuality in general and the sexual health of African Americans in particular, including describing efforts to reduce persistent sexual health disparities in African American communities. Mr. Thrasher is also an internationally renowned speaker on sexual health for adolescents and the general population. Skilled in implementing the Consensus Process, Mr. Thrasher was able to apply these strategies to the development and implementation of the National Consensus Process on Sexual Health and Responsible Sexual Behavior, which brought together leaders in sexual health from national organizations with diverse perspectives to develop a model framework leading to the design of parent education curriculum to enable parents and caregivers of adolescents to more effectively discuss and promote sexual with their children.
Board Certification
American Association of Sex Educators, Counselors & Therapists
Publications
Satcher, D., Thrasher, C., Pluhar, E. I. (2007). Promotion of sexual health in the United States: A call to action. The International Journal of Sexual Health, 19(3), 41-46.