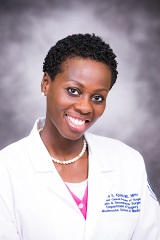 Education
POSTGRADUATE:
Harvard Combined Plastic Surgery Residency Program
Residency: Plastic and Reconstructive Surgery

Paces Plastic Surgery
Fellowship: Aesthetic and Oculoplastic Surgery

MEDICAL SCHOOL:
Harvard Medical School
Degree: Doctor of Medicine

GRADUATE:
Harvard School of Public Health
Degree: Master of Public Health in Health Policy Management

UNDERGRADUATE:
University of California, Berkeley
Degree: Bachelor of Arts in Integrative Biology
Research Interests
Islet cell Transplantation, Menstrual Irregularities, and Congenital Anomalies, National Institutes of Health: Summer 2002
Principal Investigator: Pamela Stratton, M.D
Subject:
1) Effects of Islet cell Transplantation on Menstrual Irregularities
2) Genetic Heterogeneity of McKusick-Kaufman Syndrome

Endocrinology, University of California, Berkeley: 1997-2000
Principal Investigator: Tyrone Hayes Ph.D.
Subject:
1) Pesticide Induced Gonadal Malformations in Xenopus laevis
Publications
Slavotinek AM, Dutra A, Kpodzo D, Turner J, Whiteford M, Biesecker LG., Stratton P.
"A female with complete lack of Mullerian fusion, postaxial polydactyly and Tetralogy of
Fallot: Genetic heterogeneity of McKusick-Kaufman or a unique syndrome?" American
Journal of Medical Genetics. 2004; 129 (1): 69-72

Hayes TB, Stuart AA, Mendoza M, Collins A, Noriega N, Vonk A, Johnston G, Lui R,
Kpodzo D. "Characterization of Atrazine-Induced Gonadal Malformations in African Clawed Frogs (Xenopus laevis) and Comparisons with Effects of an Androgen Antagonist (Cyproterone Acetate) and Exogenous Estrogen (17β-Estradiol): Support for the Demasculinization/Feminization Hypothesis." Environmental Health Perspective. 2006; 114 (1): 134-41.

Colwell AS, Kpodzo D, Gallico GG 3rd. "Low Scar Abdominoplasty with Inferior Positioning of the Umbilicus." Annals of Plastic Surgery. 2010; 64 (5): 639-644

Kpodzo DS, Calderwood MS, Ruchelsman DE, Abramson JS, Piris A, Winograd JM,
Kotton CN. "Primary subcutaneous Alternaria alternata infection of the hand in an
immunocompromised host." Medical Mycology. 2011; 49 (5): 543-547

Kpodzo DS, Nahai F, McCord CD. Malar mounds and festoons: review of current management. Aesthet Surg J. 2014 Feb 1;34(2):235-48. Epub 2014 Jan 15.

Taghinia AH, Macias ES, Kpodzo DS, Pomahac B. "Chapter 33. Lip Reconstruction", Practical Plastic Surgery. 1st Edition. Z.B. Kryger Editor, M. Sisco Editor. Austin, TX: Landes Bioscience, Inc., 2007.


Click here to view additional publications.
Honors and Awards
2007: American Medical Association Women Physicians Congress Mentor Recognition Award
2006: Hollis L. Albright, MD '31 Award, Harvard Medical School, Award for outstanding academic performance and commitment to service in a future
surgeon.
2006: Harvard Medical School Multiculturalism Award

2006: Office of Enrichment Programs Award for International Study, Harvard Medical School

2004: National Association of Minority Medical Educators National Scholarship

2003-2002: Harvard Medical School Community Service Grant: 2002-2003