Academically Prepared for EXcellence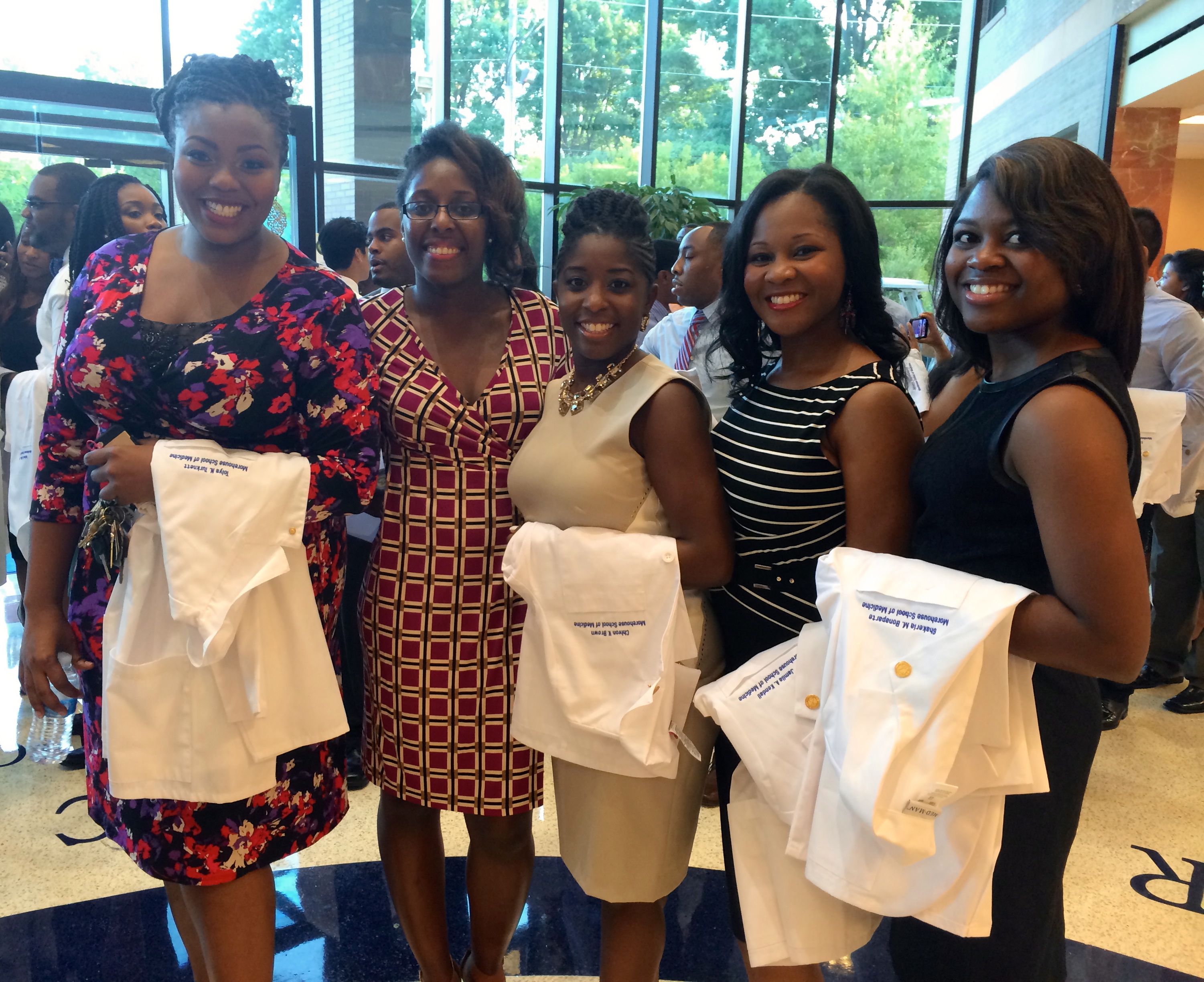 The 10-week Academically Prepared for EXcellence (APEX) Program identifies and recruits highly motivated, economically or educationally disadvantaged students, and those students who are underrepresented in medicine, who have a demonstrated potential and ability to pursue a career in medicine. The program is especially designed for students who have completed a bachelor's degree and may not have been successful on previous attempts to enter medical school. Students chosen to attend APEX participate in an 4-week MCAT preparation course with clinical shadowing experiences, followed by a 6-week class schedule in a demanding medical student curriculum. In addition, workshops including Critical Thinking and Problem Solving, Personalized Study Approaches, Professionalism, Interviewing Skills and Writing Your Personal Statement Composition are included. An applicant's performance in APEX will receive serious consideration by the Admissions Committee when that applicant's file is under review. All APEX Program students will be considered for medical school interview upon receipt of their completed AMCAS and MSM applications.
APEX Fee Summary: $2,000
Note: Includes in-class faculty administered MCAT preparation with additional Kaplan online access, Basic Principles course (integrated course in Biochemistry, Histology, and Physiology) and student workshops.
Questions
If you have any questions regarding your application or application materials, please contact David Scroggins, at dscroggins@msm.edu. For specific questions concerning programming, please contact Dr. Rita Finley, Program Director at rfinley@msm.edu.
Admissions Requirements
Applicant must be a U.S. citizen or permanent resident.

APEX Program application

$50 Application Fee

MCAT Test Score (minimum score of a 493 on the 2015 MCAT)

Applicants for the APEX Program must have completed a bachelor's degree by the start of the program and must have taken the MCAT at least once by the time of application.

Cumulative transcripts from all post-secondary schools attended.

Three letters of recommendation (at least two from science professors)

Academic prerequisites for medical school:

Biology w/laboratory (one year)

General Chemistry w/laboratory (one year)

Organic Chemistry w/laboratory (one year)

Physics w/laboratory (one year)

College-level Mathematics (one year)

English, including composition (one year)
Note: A one semester course in Biochemistry is recommended, but not required.

Neither an MCAT score nor GPA can guarantee how well an applicant may do in medical school, but we have found that the APEX Program is a good indicator of an applicant's success in the M.D. curriculum.
Important Dates:
Application Opens: December 1st
Application Deadline: March 1st
Orientation Date: June 1st
Classes Begin: June 4th
Applying
Steps for applying:
---
Evaluation of Foreign Studies
Applicants who have completed coursework at, or hold a bachelor's or advanced degree from an institution of higher learning outside the United Stated must have their transcript(s) certified for equivalency to U.S. degrees or coursework by a credential evaluation service that is a member of the National Association of Credential Evaluation Services (NACES). Applicants who have completed coursework at, or hold degrees from, a postsecondary institution in Australia, Canada (except Quebec), New Zealand, or the United Kingdom will normally not need to have their academic transcripts evaluated and certified for equivalency.
Any applicant seeking transfer of credits from an institution outside the United States into a Morehouse School of Medicine program must have a course-by-course evaluation of relevant transcripts completed by a member of NACES. Applicants are encouraged to have a broad educational background, yet no specific major is deemed superior to another.
---
Contact Us
Rita Finley, Ph.D.
Director, Master of Science in Medical Sciences Degree Program
(404) 752-1614
Jaleesa Garth, Ph.D.
Program Manager, MSMS
(404) 752-1118
Nakisha Green
Administrative Assistant
(404)752-1590
Office of Admissions and Student Affairs
Phone: (404) 752-1650
Fax: (404) 752-1512