Cardiovascular Research Institute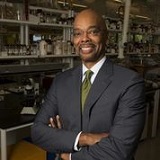 Click link to read a Letter From the Director
The Cardiovascular Research Institute (CVRI) was established in July, 1999 as a Center of Research Excellence. The CVRI is one of the first cardiovascular institutes of its kind at a historically minority institution. It was initially funded, in part, by a grant from the National Institutes of Health (NIH) National Center for Minority Health and Health Disparities and the NIH Heart, Lung, Blood Institute program to develop cardiovascular research centers at historically black colleges and universities (HBCUs). The CVRI is a multi-investigator, multidisciplinary organization that transcends traditional academic departmental structures to focus on advancing cardiovascular research and education.
Over the past decade, the CVRI has successfully recruited a talented critical mass of faculty with a wide breadth of scientific expertise that has enriched the intellectual capital of the institution and created one of the largest research portfolios at MSM.
Our ongoing process of strategic planning and evaluation has enabled CVRI to build upon its success and emerge as an internationally recognized Center of Excellence in cardiovascular science. Our approach focuses on: faculty, research infrastructure and our future scientists.
The Four Primary Goals of CVRI:
To mentor and develop a critical mass of talented investigators that emerge as leaders of independent research programs and cross-disciplinary, collaborative research teams.
To establish enabling technologies and a shared-use research infrastructure that supports leading-edge cardiovascular science.
To expand the racial/ethnic diversity of the biomedical research community by sustaining a vibrant intellectual environment conducive to training and nurturing the development of minority students into leading investigators.
To develop innovative, cross-disciplinary research programs that integrate basic, translational, clinical and population science approaches to address racial/ethnic disparities in cardiovascular health.