Division of Behavioral Health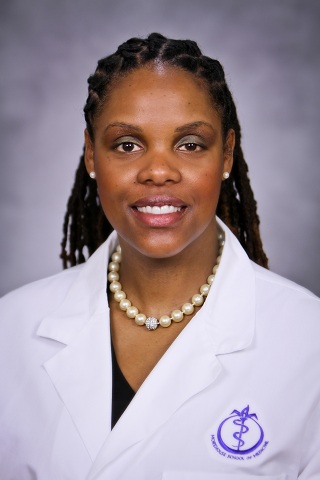 Welcome, I am Glenda Wrenn, MD, MSHP, Director of Behavioral Health for the Satcher Health Leadership Institute. This website provides an overview of our Division and describes our current programs and projects. Please explore and contact us if you are interested in learning more.
Mission
The mission of the Division of Behavioral Health is to reduce and ultimately eliminate disparities in behavioral health, including mental health, substance abuse and developmental disabilities. Our mission is achieved through 1) Training and development of existing and emerging leaders, 2) Empowering and supporting communities, and 3) Implementing innovative programs that inform meaningful, effective policies and practices locally, regionally, and nationally.
Core Programs
Integration of Behavioral Health and Primary Care
The 2011-2014 initiative was a private and public partnership that involves a network of demonstration sites in integrated practice engaged in system based quality improvements to increase access to quality behavioral health care, improve health outcomes, reduce mental health stigma, and advance behavioral health equity. This project led to the development of the Transformative Leadership in IntegratedCare Curriculum designed to facilitate implementation of integrated care models in community mental health and primary care centers in Georgia. Our partners include the Georgia Department of Behavioral Health and Developmental Disabilities, Kaiser Permanente, Grady Health System (Asa G. Yancey Health Center; North Fulton Health Center, East Point Health Center, and Main Hospital Yellow Pod); St. Joseph's Mercy Care; Cobb County Community Service Board; McIntosh Trail Community Service Board; and Fulton County DBHDD.
Here are links to relevant outcomes of this work:
Return on Investment Emergency Care Integration
Behavioral Health Integration Demonstration Project Report
Impact of Relaxation and Group Psycho-Education on Health Outcomes Using Integrated Care Models and Quality Improvement
Our current initiative, funded by Kaiser Permanente Community Benefit, involves development and implementation of an Integrated Care Health Leadership Program designed to cultivate transformative leadership, facilitate mentorship, improve quality of care, and enable sustainable change. We will compare an online-only and hybrid model over the next few years and evaluate program impact. Please contact us if you are interested in learning more about launch dates.
Smart and Secure Children (SSC)
This program is based on evidence from brain development research and studies showing the importance of quality parenting as a protective factor that reduces the negative impacts of poverty on children experiences, and improves the mental health of parents and caregivers. The SSC uses a unique parent leadership model, designed with and for members of disparate targeted communities, as a framework to reduce and eliminate health inequities in early childhood. The SSC program helps to address social determinants of health by training and employing parents to lead parenting education sessions that will transform parenting culture and provide communal social support. The SSC was initially funded by the National Institute of Health- Institute of Minority Health and Health Disparity, and is currently funded by Substance Abuse and Mental Health Services Administration.
More information can be found here: SSC 1-Page Overview for Board and Community Partners
Using Quality Parenting to Address Health Inequities
This R-24- National Institute on Minority Health and Health Disparities (NIMHD) funded project utilizes community-based participatory research (CBPR) to identify health inequity conditions or specific diseases for children that can be addressed through quality parenting. The R-24 initiative will adapt the CBPR community coalition board model effectively employed by Morehouse School of Medicine's Prevention Research Center to prepare, plan and develop quality parenting as an intervention for addressing community identified health inequities in early and middle childhood through the SSC parenting initiative. The overall desired goal is to develop and implement a community-driven plan that will result in parent-led efforts to mitigate health inequities among vulnerable, minority children and families of low socioeconomic status.
Collaborative Action on Child Equity (CACE)
The vision of CACE is to reduce disparities in health, wellbeing and school readiness for every child age 0-5 years, in order to advance health equity. Our charter is to empower families/parents with quality parenting knowledge and skills and contribute to bridging early childhood policy and program gaps for disparate and vulnerable families to have their children healthy, well, and school ready at 5 years. CACE utilizes the Breakthrough Series (BTS) collaborative model to: replicate an evidence based quality parenting and leadership program (Safe and Secure Children) that empowers parents as the 1st teachers of their children to improve their parenting knowledge and competency and lead in transforming parenting culture of their communities; and test concepts, strategies and practices, to surface promising 'game changer' actions in early childhood policy formation and practice implementation that could contribute to reduction in health disparity gaps. CACE is supported through a Trans disciplinary Collaborative Center U-54 grant, formed a to engage nine states' members of the Centers for Disease Control and Prevention's Racial and Ethnic Health Disparities Action Institute (REHDAI), and representatives from the following four States from Health and Human Services Region IV, to effectively reduce and ultimately eliminate disparities.
Interested in Student Internship Opportunities? Click here
Please direct any questions or inquiries to: