B. David Blake, M.D.
President, Morehouse School of Medicine Alumni Association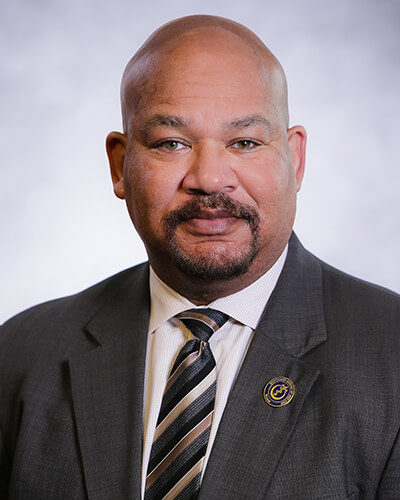 B. David Blake, MD, has been practicing Family Medicine in Atlanta for more than 25 years. He received an MD degree from Morehouse School of Medicine. Dr. Blake completed residency training in MSM's Department of Family Medicine, where he served as Chief Resident during his final year, and completed the MSM Faculty Development Fellowship Training program. He was named MSM National Alumnus of the Year in 2011.
Through his private practice in Lithia Springs, GA, Dr. Blake has mentored hundreds of medical residents and medical, nurse practitioner, college, and high school students.
Since 2011, Dr. Blake has served as the Associate Medical Director for VITAS Healthcare, where he is also a Team Physician and Program Certifying Physician. He lectures for VITAS at national conferences through the End of Life Nurse Education Consortium on the topics of Pain and Symptom Management and Opioid Epidemic at End of Life.
Dr. Blake currently is the MSM National Alumni President, Vice President of the Heritage Fund of the Atlanta Medical Association, and Second Vice President of the Georgia State Medical Association.