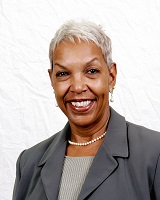 Elleen M. Yancey, Ph.D.
Associate Professor
Community Health & Preventive Medicine

Location: Buggy Works Bldg 100-A Suite 200
Phone: 404-752-1511
E-mail: eyancey@msm.edu
Education
GRADUATE:
Clark Atlanta University
Degree: Doctor of Philosophy in Counseling Psychology

Columbia University
Degree: Master of Arts in Developmental Psychology

UNDERGRADUATE:
Fisk University
Degree: Bachelor of Arts in Psychology
Research Interests
HIV/AIDS Prevention

Community-Based Prevention Research

Translational Research
Publications
Conerly Holliday, R., Braithwaite, R., Yancey, E., Akintobi, T., Stevens-Watkins, D., Smith, S., Powell, C. (2016) Substance Use Correlates of Depression among African American Male Inmates, Public Health and Incarceration: Social Justice Matters, Journal of Healthcare for the Poor and Underserved, JHCPU 27.2 Suppl

Ede, V.N., Yancey, E., Stringer, H., Josiah Willock, R., Strayhorn, G. (2014). Clinician utilization of best practices for HIV care and status disclosure: A cross-sectional study. Open Journal of Preventive Medicine, 4649-658. http//dx.doi.org/10.4236/ojpm.2014.48074.

Angie Denisse Otiniano Verissimo, Donya Currie, and the 2010 APHA Delegation to Cuba (Elleen Yancey, Contributor). Continuing the Dialogue on Health: Insights From the 2010 APHA Delegation to Cuba. American Journal of Public Health: July 2013, Vol. 103, No. 7, pp. 1168-1171. doi: 10.2105/AJPH.2013.301264

Yancey EM, Mayberry R, Armstrong-Mensah E, Collins D, Goodin L, Cureton S, Trammell EH, Yuan K. The community-based participatory intervention effect of "HIV-RAAP". Am J Health Behav. 2012 Jul;36(4):555-68. doi: 10.5993/AJHB.36.4.12. PMID: 22488405

Mayberry RM, Daniels P, Yancey EM, Akintobi TH, Berry J, Clark N, Dawaghreh A. Enhancing community-based organizations' capacity for HIV/AIDS education and prevention. Eval Program Plann. 2009 Aug;32(3):213-20. doi: 10.1016/j.evalprogplan.2009.01.002. Epub 2009 Feb 5. PMID: 19376579

Mayberry RM, Daniels P, Akintobi TH, Yancey EM, Berry J, Clark N. Community-based organizations' capacity to plan, implement, and evaluate success. J Community Health. 2008 Oct;33(5):285-92. doi: 10.1007/s10900-008-9102-z.PMID: 18500451

Akintobi TH, Yancey EM, Muteteke D, Bailey J. Partnership for evaluation of the Bilingual Bicultural Service Demonstration Program: merging public health research and practice. J Interprof Care. 2004 Nov;18(4):440-1. No abstract available. PMID: 15801558

Yancey EM, Wang MQ, Goodin L, Cockrell T. HIV/AIDS knowledge scale in relation to HIV risks among African-American women. Psychol Rep. 2003 Jun;92(3 Pt 1):991-6. PMID: 12841476
Click
here
to view additional publications
Honors and Awards
2013: Mentor of the Year Award, Morehouse School of Medicine

2010: Dean's Outstanding Research Award, Morehouse School of Medicine

2010: Joseph D. Greene Community Service Award, Collaborative Recipient: Morehouse School of Medicine Prevention Research Center Partnership., Healthcare Georgia Foundation

2008: Contributions to HIV/AIDS Prevention Award, Fulton County Department of Health and Wellness Communicable Diseases Prevention Branch.