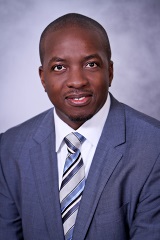 Oluwatoyosi A. Adekeye, Ph.D., M.P.H., MBBS
Research Instructor
Community Health and Preventive Medicine

Location: National Center for Primary Care 206
Phone: 404-756-1278
E-mail: oadekeye@msm.edu
Education
GRADUATE:
University of Georgia Athens
Degree: Doctor of Philosophy

University of North Carolina at Greensboro
Degree: Master of Public Health


UNDERGRADUATE:
Ahmadu Bello University
Degree: Bachelor of Medicine, Bachelor Surgery
Research Interests
Health Policy

Cultural Competency

Health Promotion
Publications
Adekeye OA., Kimbrough J., Obafemi B &. Strack R. Health Literacy from the Perspective of African Immigrant Youth and Elderly: A PhotoVoice Project. Journal of Healthcare for the Poor and Underserved (accepted for publication November 2014)

Adekeye O.A. Heiman HJ, Onyeabor OS, Hyacinth HI (2012) The New Invincibles: HIV Screening among Older Adults in the U.S. PLoS ONE 7(8): e43618. Doi:10.1371/journal.pone.0043618

Powers, M., Adekeye, O.A., & Volny, R. Chlamydia Screening: What about the Men? Am J Public Health. 2011 Apr;101(4):583-4

Hyacinth HI, Adekeye OA, Ibeh JN, Osoba T (2012) Cervical Cancer and Pap Smear Awareness and Utilization of Pap Smear Test among Federal Civil Servants in North Central Nigeria. PLoS ONE 7(10): e46583. doi:10.1371/journal.pone.0046583

Onyeabor S., Adekeye OA., and Rachel S. The Effect of Educational Attainment on HIV Testing Among African Americans Journal of Healthcare for the Poor and Underserved(Accepted and In Press for Publication August 2013)

Hyacinth IH,Adekeye OA., Yilgwan CS. Malnutrition in sickle cell anemia: Implications for infection, growth and maturation. J Soc Behav Health Sci. 2013,Volume 7, Issue 1, Pages 23–34DOI: 10.5590/JSBHS.2013.07.1.02


Click here to view additional publications.
Honors and Awards
2013: HHS Emerging Leader Alumni Award, The School of Health and Human Sciences University of North Carolina at Greensboro
2010: Department of Public Health Education Recognition award for Outstanding Masters of Public Health graduate internship poster presentation demonstrating professional rigor and contribution to Public Health Education.University of North Carolina at Greensboro
2010: Sigma Phi Omega- Academic Honor Award- National Gerontology Society
2010-2009: International Programs Center's Award of Academic Achievement. The University of North Carolina at Greensboro
2007: State Commendation Award Nigerian National Youth Service Corps
Nigerian National Youth Service Director's certificate of recognition

2007: Health campaign community development service team Nigerian National Youth Service Corps