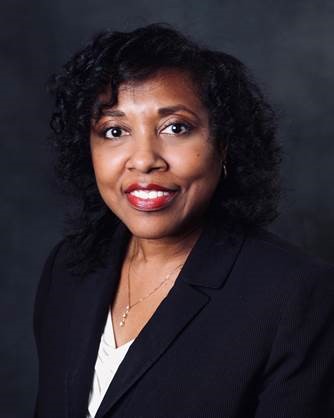 Michelle Nichols, M.D., M.S., FAAFP
Associate Professor and Medical Director
Family Medicine

Associate Dean
Clinical Affairs
Location: 455 Lee Street, Atlanta, GA 30310
Phone: 404-756-1204
E-mail: mnichols@msm.edu
Education
POSTGRADUATE:
University of Mississippi Medical Center
Residency: Family Practice

Duke University Medical Center
Fellowship: Faculty Development Fellowship Department of Community and Family Medicine

MEDICAL SCHOOL:
University of Mississippi School of Medicine
Degree: Doctor of Medicine

GRADUATE:
University of Southern Mississippi

UNDERGRADUATE:
University of Southern Mississippi
Degree: Bachelor of Science
Research Interests
Women's Health, Preventive Health, Community Engagement, Cultural Sensitivity, Health Disparities, Health Equity, Practice Management, and COVID-19
Board Certification
American Board of Family Practice
Publications
Omole F, Fresh EM, Sow C, Lin J, Taiwo B, Nichols M. How to discuss sex with elderly patients. J Fam Pract. 2014 Apr;63(4):E1-4. No abstract available. PMID: 24905128

Sow CM, Omole FS, Bratcher M, Nichols M. A swollen thumb. Am Fam Physician. 2014 Apr 15;89(8):663-4. No abstract available. PMID: 24784125

Thomas S, Omole F, Patel VG, Nichols ML. "The clock is ticking": the timely management of a painful skin rash in a seventy-year-old woman. Case Rep Med. 2014;2014:641058. doi: 10.1155/2014/641058. Epub 2014 Feb 23. PMID: 24715917

Rust G, Nembhard WN, Nichols M, Omole F, Minor P, Barosso G, Mayberry R. Racial and ethnic disparities in the provision of epidural analgesia to Georgia Medicaid beneficiaries during labor and delivery. Am J Obstet Gynecol. 2004 Aug;191(2):456-62. PMID: 15343221
Aydin M, Flenaugh EL, Nichols M. Hemoptysis, anemia and respiratory failure: a rare initial presentation of acute leukemia. J Natl Med Assoc. 2005 Nov;97(11):1550-2. PMID: 16334504

Kato PM, Nichols ML, Kerivan AS, Huffman LC. Identifying characteristics of older and younger females with attention-deficit hyperactivity disorder. J Dev Behav Pediatr. 2001 Oct;22(5):306-15. PMID: 11718234

Click here to view additional publications.
Honors and Awards
2012: Atlanta Medical Association Heritage Award

2010: Morehouse School of Medicine Dean's Service Award

2004: Nelson McGee Faculty Teaching Award for Morehouse Family Medicine

2001:Georgia Academy of Family Physicians (GAFP) Educator of the Year

2001: Fellow, American Academy of Family Physician

1997: Chairman's Award for Most Outstanding Morehouse Family Practice Faculty, Morehouse School of Medicine