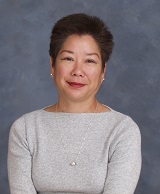 Gale W. Newman, Ph.D.
Associate Professor
Microbiology, Biochemistry, & Immunology

Location: Hugh Gloster Building
Phone: 404-752-1636
E-mail: gnewman@msm.edu
Education
GRADUATE:
School of Veterinary Medicine
Degree: Doctor of Philosophy in Immunology

School of Veterinary Medicine
Degree: Master of Science in Immunology


UNDERGRADUATE:
Louisiana State University
Degree: Bachelor of Science in Microbiology
Research Interests
My research interests center around inflammation and host responses to injury and infection. My current HIV project includes the development of a noninvasive HIV urinary diagnostic. We have detected HIV proteins in urinary vesicles that may detect both acute and chronic HIV infection, treatment efficacy and disease progression. We have US and international patent applications pending (US No. 12/572,652) for this invention.

I am also collaborating with Drs. David Feldman and Elizabeth Ofili on a cardiac heart failure model in Yucatan mini swine to detect biomarkers associated with positive outcomes after myocardial infarctions. The goal of this project is to detect protein profiles in pigs that can translate into indicators of recovery or mortality from myocardial ischemia in humans.
Publications
Archer DR, Stiles JK, Newman GW, Quarshie A, Hsu LL, Sayavongsa P, Perry J, Jackson EM, Hibbert JM. C-reactive protein and interleukin-6 are decreased in transgenic sickle cell mice fed a high protein diet. J Nutr. 2008 Jun;138(6):1148-52. PMID: 18492848

Maslow JN, Brar I, Smith G, Newman GW, Mehta R, Thornton C, Didier P. Latent infection as a source of disseminated disease caused by organisms of the Mycobacterium avium complex in simian immunodeficiency virus-infected rhesus macaques. J Infect Dis. 2003 Jun 1;187(11):1748-55. Epub 2003 May 15. PMID: 12751032

Prokop A, Kozlov E, Newman GW, Newman MJ. Water-based nanoparticulate polymeric system for protein delivery: permeability control and vaccine application. Biotechnol Bioeng. 2002 May 20;78(4):459-66. PMID: 11948453

Long EG, Ewing EP Jr, Bartlett JH, Horsburgh CR Jr, Birkness KA, Yakrus MA, Newman GW, Quinn FD. Changes in the virulence of Mycobacterium avium after passage through embryonated hens' eggs. FEMS Microbiol Lett. 2000 Sep 15;190(2):267-72. PMID: 11034290

Whitney AE, Emory TS, Marty AM, O'Shea PA, Newman GW, Gold BD. Increased macrophage infiltration of gastric mucosa in Helicobacter pylori-infected children. Dig Dis Sci. 2000 Jul;45(7):1337-42. PMID: 10961712

Dezzutti CS, Swords WE, Guenthner PC, Sasso DR, Wahl LM, Drummond AH, Newman GW, King CH, Quinn FD, Lal RB. Involvement of matrix metalloproteinases in human immunodeficiency virus type 1-induced replication by clinical Mycobacterium avium isolates. J Infect Dis. 1999 Oct;180(4):1142-52. PMID: 10479141


Click here to view additional publications.