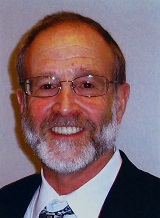 Julian Menter, Ph.D.
Research Professor
Microbiology, Biochemistry & Immunology

Location: Research Wing 127
Phone: 404-752-1700
E-mail: jmenter@msm.edu
Education
GRADUATE:
The George Washington University
Degree: Doctor of Philosophy in Chemistry

The George Washington University,
Degree: Master of Science in Biochemistry


UNDERGRADUATE:
Alfred University
Degree: Bachelor of Art in Chemistry
Research Interests
Photochemistry of Mammalian Collagen

Pigment Melanin Chemistry; Melanin as redox reagent.

Photobiology of skin cancer
Publications
J. M. Menter (2006). Temperature Dependence of Collagen Fluorescence. Photochemical and Photobiological Sciences 5: 403 – 410.

J.M. Menter, I.K. Abukhalaf , A.M. Patta, N.A. Silvestrov, and I Willis (2007). Fluorescence of Putative Chromophores in Skh – 1 and Citrate – Soluble Calf Skin Collagens. Photochem. Photoimmunol. Photomed: 23 : 222 – 228.

J M. Menter, D. Eatman,M. Bayorh,A.M. Dawaghreh,and I. Willis (2008). Pigment Melanin Scavenges Nitric Oxide In Vitro: Possible Relevance to Keloid Formation. Research Letters in Physical Chemistry: Volume 2008, Article ID 210616, 4 pages doi:10.1155/2008/210616

JM. Menter, EG Chu and NV Martin (2009) Temperature dependence of photochemical fluorescence fading in Skh-1 hairless mouse collagen Photodermatology, Photoimmunology & Photomedicine 25:128 – 131

JM. Menter, C Nokkaew, D Eatman, A Sprewell, N Silvestrov, AM Patta, S Harris-Hooker (2013) The Role of Eumelanin in Generating Reactive Oxygen and Reactive Nitrogen in Solution: Possible Relevance to Keloid Formation Open Journal of Physical Chemistry, 2013, 3, 157-162doi:org/10.4236/ojpc.2013.34019 Open Access OJPC


Click here to view additional publications.
Honors and Awards
Invited Speaker - American Society for Photobiology 37th Annual Meeting: "Two Faces of Melanin – Protective and Antiprotective". June 14 – 19, 2014 San Diego. CA

Co-Chair – IPCC 2011 International Pigment Cell Conference: Session – "Chemistry and Biophysics of Melanins" September 20 – 24 - Bordeaux, France

BIT'S 4TH Annual Conference of Molecular and Cell Biology - Chair and Invited Speaker Panel G3: "Translation of Animal Models to the Clinic" April 25 - 28, 2014 – Dalian, China

BIT'S 3rd Annual World Conference of Biomarkers – Invited Speaker - Track 1 – 3 Prognostic Biomarkers " Mammalian Collagen Fluorescence aand Photochemical Reactivity as a Possible Biomarker for Aging" December 2-4 Guangzhou, China.