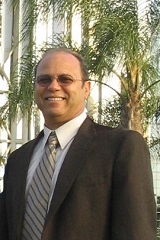 Ruben R. Gonzalez-Perez, Ph.D.
Professor
Microbiology, Biochemistry & Immunology

Location: Hugh Gloster Bldg, Suite 332
Phone: 404-752-1179
E-mail: rgonzalez@msm.edu
Education
GRADUATE:
INSA Toulouse, France & University of Havana, Cuba
Degree: Doctor of Philosophy in Enzymology & Microbiology

UNDERGRADUATE:
University of Havana
Degree: Pharmaceutical Biochemistry
Research Interests
Cancer Biology

Drug Discovery

Reproductive Immunology
Honors and Awards
2000 Scientific Prize (Serono), XXIII Congress Spanish Society of Fertility, Sevilla, Spain
2003 Invited speaker International Symposium: New Frontiers in Contraceptive Research, Inst. of Medicine of the National Academy of Science (NAS), Washington, USA
2011 Dean's Outstanding Research Award, MSM Class Day
2012 The Year 2012 Joseph B. Whitehead Educator of Distinction Award, Coca-Cola Scholars Foundation.
2012 Outstanding Advisor Award MSBR Class of 2012, MSM
2014 Best Scientific Advisor, Graduate Education Biochemical Sciences, MSM
2015 Outstanding Research Advisor, MSBR Class 2015, MSM
2017 Outstanding Mentor Award, MBRS Class 2017, MSM
2017 Albert Nelson Marquis Lifetime Achievement Award, 2017
2017 Honor 10 years of Service, MSM
2017 Excellence Teaching Award, Graduate Education Biochemical Sciences, 2017, MSM

Grant Reviewer
2000-4: World Health Organization (WHO) -Rockefeller Foundation Initiative on Embryo Implantation Research, Geneva, Switzerland.
2003: Twinning Proposals for Contraception Research, Contraceptive Research, and Development Program (CONRAD), Eastern Virginia Medical School, Washington, DC
2008: UAB-Minority Institution Partnership
2010: Georgia Cancer Coalition
2010: 12th RCMI International Symposium on Health Disparities
2011: WCRF (World Cancer Res Foundation) International Regular Grant Program
2012-14, 2016, 2018: CDMPR-Breast Cancer Res Program
2013: Fundazione Cariplo, Biomedicine Call, Italy 2014: CVRI-MSM Res Proposals
2014: UAB/MSM/Tuskegee-U54 Cancer Res. Proposals
2015-17, 2019: Oak Ridge Associated Universities (ORAU)
2015: Ad Hoc Reviewer for SONATA (National Science Centre, Poland)
2019: Ad Hoc Reviewer NIH/NCI Developmental Therapeutics Study Section (DT) Oncology 2 - Translational Clinical (OTC)