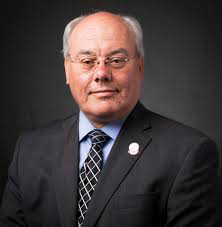 Michael Romano, M.D., M.B.A
Associate Professor
Pediatrics

E-mail: mromano@msm.edu
Education
POSTGRADUATE:
Masters in Business Administration, West Virginia University, Morgantown West Virginia


Fellowship:

Pediatric Critical Care.
Baylor College of Medicine, Texas Children's Hospital, Houston, Texas
Residency:
Pediatrics, Naval Regional Medical Center, San Diego, California


MEDICAL SCHOOL:
University of Texas Health Sciences Center, Houston, Texas
Degree: M.D.

UNDERGRADUATE:
University of Dallas, Irving, Texas
Degree: B.A. Biology

Research Interests
Pediatric Sepsis
Clinical Interests
Sepsis
Respiratory Failure
Asthma
Specialties
Pediatric Critical Care Medicine
Publications
Bellion E, Khan MY, Romano MJ. Transport of methylamine by Pseudomonas sp. MA. J Bact 1980;142(3):786-90
Baehr G, Romano M, Young J. An unusual case of cyproheptadine overdose in an adolescent female. Pediatric Emergency Care 1986;2:183-185.
Troendle JF, Demmler GJ, Glezen WP, et al: Fatal influenza B virus pneumonia in pediatric patients. Pediatric Infect Dis J 1992;11:117-121.