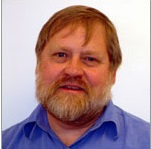 Education
GRADUATE:

Emory University
Degree:
Doctor of Philosophy in Pharmacology and Physiology


Oklahoma University Health Sciences Center
Degree: Master of Science in Pharmacology
UNDERGRADUATE:

University of Oklahoma
Degree:
Bachelor of Science in Zoology
Research Interests
Relationship between oxidative stress and transcriptional regulation of carcinogen metabolizing enzymes.


Publications
Odom RY, Dansby MY, Rollins-Hairston AM, Jackson KM, Kirlin WG. Phytochemical induction of cell cycle arrest by glutathione oxidation and reversal by N-acetylcysteine in human colon carcinoma cells. Nutr Cancer. 2009;61(3):332-9. doi: 10.1080/01635580802549982. PMID: 19373606

Cai J, Kirlin WG, Chen Y, Yan X, Jones DP, Sartorelli AC. Overexpression of heat shock factor 1 inhibits butyrate-induced differentiation in colon cancer cells. Cell Stress Chaperones. 2006 Autumn;11(3):199-207. PMID: 17009592

Jones DP, Go YM, Anderson CL, Ziegler TR, Kinkade JM Jr, Kirlin WG. Cysteine/cystine couple is a newly recognized node in the circuitry for biologic redox signaling and control. FASEB J. 2004 Aug;18(11):1246-8. Epub 2004 Jun 4. PMID: 15180957

Rodriguez JW, Kohan MJ, King LC, Kirlin WG. Detection of DNA adducts in developing CD4+ CD8+ thymocytes and splenocytes following in utero exposure to benzo[a]pyrene. Immunopharmacol Immunotoxicol. 2002 Aug;24(3):365-81. PMID: 12375734

Miller LT, Watson WH, Kirlin WG, Ziegler TR, Jones DP. Oxidation of the glutathione/glutathione disulfide redox state is induced by cysteine deficiency in human colon carcinoma HT29 cells. J Nutr. 2002 Aug;132(8):2303-6. PMID: 12163679

Bradford LD, Kirlin WG. Polymorphism of CYP2D6 in Black populations: implications for psychopharmacology. Int J Neuropsychopharmacol. 1998 Dec;1(2):173-185. PMID: 11281961


Click here to view additional publications.