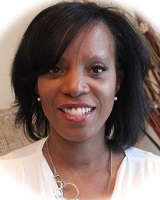 Melonie Bell-Hill, Ph.D.
Assistant Professor
Psychiatry and Behavioral Sciences

Location: Morehouse Healthcare 1800 Howell Mill Road, Atlanta, GA 30318
E-mail: mbellhill@msm.edu
Education
POSTGRADUATE:
Emory University Student Counseling Center


GRADUATE:
Georgia State University
Degree: Master of Science in Professional Counseling

University of Georgia
Degree: Doctor of Philosophy in Counseling Psychology


UNDERGRADUATE:
Clark Atlanta University
Degree: Bachelor of Arts in Psychology
Research Interests
Impact of family stress on child development; impact of depression in mothers on child and adolescent development; understanding stress factors of entrepreneurs and the impact on entrepreneurial families
Clinical Interests
The interplay of trauma and obesity in bariatric patients; post-surgery psychological distress in bariatric patients; contributing factors of depression in women of color
Publications
Bell-Hill, M.A. (2002). Family, Ethnic Identity, and Academic Achievement of African American Adolescent Females: Understanding Forgotten Girls. March 2002, Athens, Georgia.
Bell, M.A. & Scott, R. (2000). Promoting Sensitization to Issues of Diversity: A Graduate Student Forum. Group forum at the Southern Association of Counselor Education and Supervision, October 2000, Greensboro, North Carolina.
Bell, M.A. (2000). A qualitative review of program selection for underrepresented groups in school counseling. Poster presentation at the Multicultural Conference of the College of Education, April 2000, Athens, Georgia.