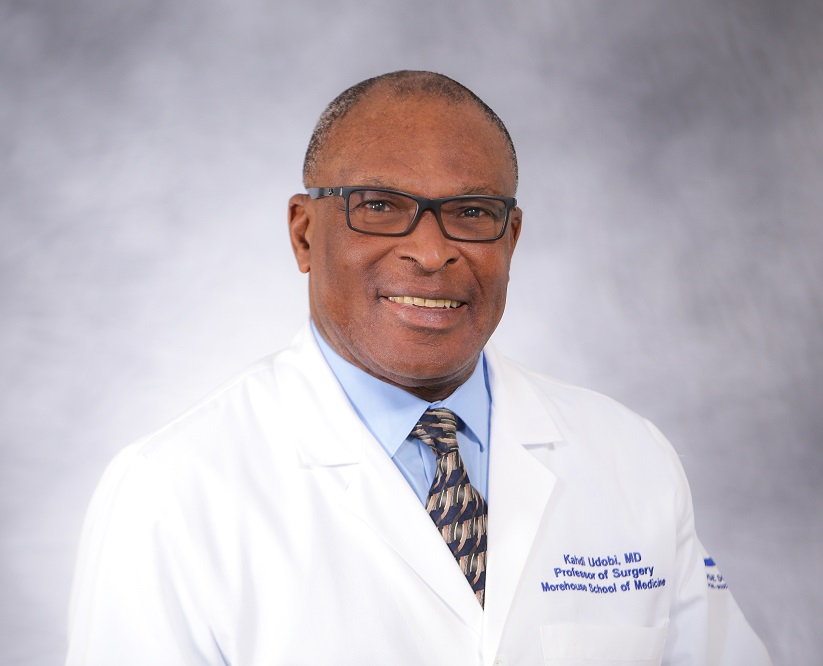 Education
POSTGRADUATE:
Shock Trauma Center University Maryland
Fellowship:
Trauma/Surgical Critical Care
MEDICAL SCHOOL:
University of Ibadan
Degree:
Doctor of Medicine
Publications
Karakousis CP, Cheng C, Udobi K, Lascola RJ. Abdomino-inguinal incision in adenocarcinoma of the sigmoid colon and rectum: report of 2 cases. Diseases of Colon and Rectum 1998; 41:1322-7.
Udobi KF, Rodriguez A, Chiu W, ScaleaT. The Role of Ultrasonography in Penetrating Abdominal Trauma: A Prospective Clinical Study. Journal of Trauma 2001; 50-475-479.
Udobi KF, Childs EW. Adrenal Crisis Following Traumatic Bilateral Adrenal Hemorrhage: Journal of Trauma 2001;51 597-600.
Honors and Awards
2011 TOP DOC award for attending staff by the University of Kansa Hospital
2004 TOP DOC award for attending staff by the University of Kansa Hospital
2001 TOP DOC award for attending staff by the University of Kansa Hospital