Global Health Equity Team
Gilberte ("Gigi") Bastien, Ph.D.
Assistant Director, Office of Global Health Equity and Assistant Professor, Department of Psychiatry and Behavioral Sciences, MSM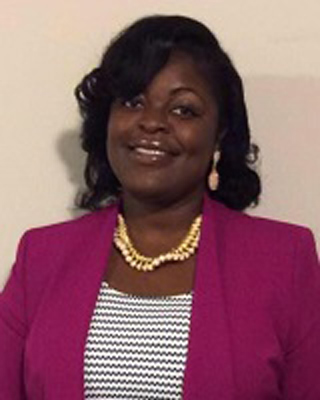 A clinical psychologist and Haiti native, Dr. Gilberte ("Gigi") Bastien currently serves as the Associate Director for the Office of Global Health Equity at Morehouse School of Medicine and is Assistant Professor within MSM's Department of Psychiatry and Behavioral Sciences. Dr. Bastien's research and clinical interests focus on the intersection of culture and mental health with the aim of improving accessibility, acceptability, and efficacy of mental health services for underserved populations. Dr. Bastien's complementary interests in disaster mental health and global mental health capacity building were largely influenced by her involvement in the mental health response to the 2010 earthquake in Haiti.
During her stint as a Satcher Health Leadership Institute (SHLI) health policy fellow at Morehouse School of Medicine, Dr. Bastien gained invaluable training in health leadership and the use of effective strategies for advancing policy solutions to mental health and broader health disparities both domestically and globally. This training was brought to bear in completing an NIH Fogarty Global Health Fellowship project in collaboration with the Carter Center's Mental Health Program in Liberia. Specifically, this project focused on understanding mental health and resilience in Ebola affected communities in Liberia. Dr. Bastien's experiences during the Fogarty fellowship further strengthened her interest in leveraging large-scale emergencies as a pathway to addressing pre-existing mental health disparities in LMICs and other resource constrained settings.
Kofi A. Kondwani, Ph.D.
Assistant Professor, Departments of Community Health and Preventive Medicine and Family Medicine, MSM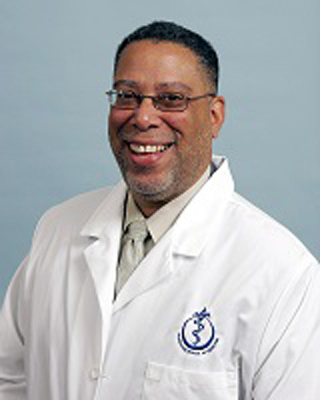 Dr. Kondwani has served as the meditation treatment provider in six randomized clinical control trials supported by the National Institutes of Health, Department of Defense, and the National Center for Complementary and Integrative Medicine. He developed Consciously Resting Meditation (CRM) and has taught CRM to thousands of individuals in hospitals, prisons, clinics, schools, corporations and low-income communities. Dr. Kondwani's collaborative research has found improvements in mental clarity, anxiety and sleep function through meditation. In addition, he has investigated meditation's effect on stress, blood pressure, diabetes, metabolic syndrome and other cardiovascular diseases such as left ventricular hypertrophy and arteriosclerotic plaque. These randomized clinical trials have consistently shown immediate and long-term benefits from meditation.
As the Principal Investigator of an NIH, Fogarty Global Health Fellows and Scholars Program, Dr. Kondwani collaborates with the University of North Carolina at Chapel Hill, Johns Hopkins University and Tulane University (UJMT). This UJMT collaborative, with mentoring and research training locations in seventeen countries in Africa, Asia, and South America, supports the development of competitively selected US medical students and post doctorates as well as in-country pre and post-doctorate candidates.
Over the past fifteen years, Dr. Kondwani has interacted with PROMETRA International, headquartered in Dakar, Senegal, to preserve African traditional medicine, culture and indigenous sciences. With Dr. Kondwani's involvement, MSM has maintained a Memorandum of Understanding and other agreements that allow for collaborative investigations. Currently, the Andrew Young Foundation, MSM and PROMETRA are investigating the use of herbal compounds to treat diseases that can improve health equity for vulnerable populations.
Dr. Kofi A. Kondwani received his Bachelor's, Master's and Ph.D. in Psychophysiology (Mind/Body Medicine) from Maharishi International University, in Fairfield, Iowa.
Jonathan Stiles, Ph.D.
Professor, Department of Microbiology, Biochemistry, and Immunology Director, Genomics and Hemoglobinopathies Program, MSM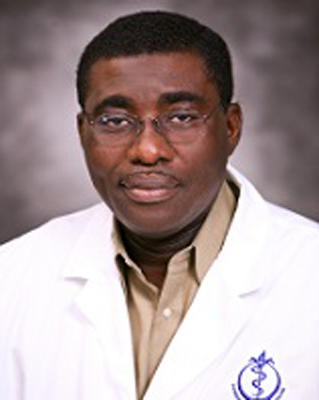 Dr. Stiles joined the Department of Microbiology, Biochemistry, and Immunology (MBI) at Morehouse School of Medicine in 1999 and served as the interim chairperson of the MBI department between July 2011 and October 2012 as well as on various intramural committees. He is a nationally and internationally recognized NIH RO1 Principal Investigator seeking new interventions against cerebral malaria-associated cognitive defects and mortality. He currently serves as the RISE program coordinator, Director of the Office of Career Connection, Co-Director of the Fogarty Global Health Fellows Training Program and Associate Director of the Research Resources and Outreach Core (RROC) of the National Research Mentoring Network (NRMN/RROC).
Between 2006 and 2012, he served as Principal Investigator and Director of the prestigious National Human Genome Research Institutes' Genomics and Hemoglobinopathies Training Programs (2006-2012) that provided postdoctoral training for fellows from US as well as Low-Middle Income Countries (LMIC) in Africa. He serves on the International Boards of the American Society for Microbiology and American Society for Tropical Medicine and Hygiene and is a board member of the Georgia Global Health Alliance and is a member of the NIH's Clinical Research and Field Studies [CRFS] Study Section. He has authored over 83 peer reviewed scientific publications, five patents and 140 invited lectures. Dr. Stiles received his degree in Zoology and Biochemistry from the University of Ghana, Legon in 1984 and his Ph.D. in Medical Microbiology from the University of Salford, England in 1990. He undertook post-doctoral training in Molecular Parasitology at the International Center for Insect Physiology and Ecology in Kenya (1990-1992), Molecular Biology at University of Laval in Quebec, Canada (1992-1994) and University of Mississippi Medical Center (1994-1999).
Virginia Davis Floyd, M.D., M.P.H.
Assistant Professor, Departments of Community Health and Preventive Medicine and Family Medicine, MSM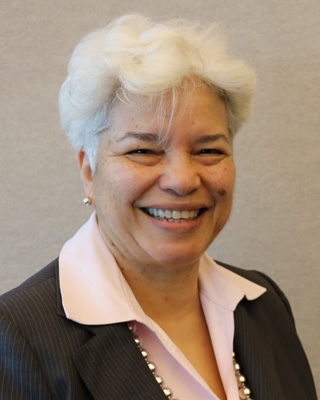 Dr. Floyd serves as an advisor to the MSM Office of Global Health Equity. With extensive experience in global health, she served as the Director of Human Development, Sexuality and Reproductive Health for the Ford Foundation. There she provided leadership to a global team of program officers in grant making activities in the US and overseas focusing on developing countries. Prior to Ford, she served as the Director of the Family Health Branch, Division of Public Health for the Georgia Department of Human Resources. Programs under her direction included Child and Adolescent Health, Women's Health, WIC & Nutrition Program, Immunization, Family Planning, Children with Special Health Care Needs (Children's Medical Services, Genetics and Children 1st Early Intervention Program). She served as a principal investigator for the World Health Organization Collaborating Center in Perinatal Care and Health Services Research in Maternal & Child Health and was selected as a W.K. Kellogg Foundation National Leadership Fellow. Her board membership includes National March of Dimes, PROMETRA International, the Andrew J Young Foundation and the African Women's Millennium Initiative (AWOMI). Virginia has been elected to membership in Phi Beta Kappa National Honor Society and the Alpha Omega Alpha Honor Medical Society.