Blazing a Trail for Black Women in Radiation Oncology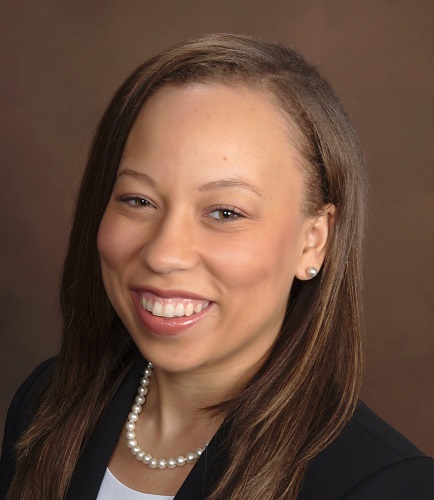 From the time Crystal Seldon learned that her grandfather was suffering from cancer and her mother was diagnosed with diabetes, the East Coweta High School student's dream was to become a medical researcher. But then there were the worms.
Today, Seldon is eager to start her residency and a life focused on care, treatment and "helping patients through their medical journey" rather than the search for cures. She is believed to be the only African-American woman in the U.S. beginning a radiation oncology residency this year.
Her epiphany came as a Georgia State University (GSU) biology major, where she spent a year conducting lab work on worms.
"I hated it! I hardly had any human interaction. That's when I realized I didn't want to spend my life behind a lab bench."
Fortunately, as part of volunteer assignment at Grady Hospital, she was randomly assigned to the radiation oncology center. There she observed physicians and patients form close bonds during treatments. And although outcomes may not always be positive, Seldon finds reward in "being there with them during their fight."
As a GSU junior, Seldon connected with MSM at a campus medical school fair. MSM's mission to serve the underserved, particularly in rural areas, resonated deeply with the Sharpsburg, GA, native. Then she took a campus tour.
"I loved the family environment I saw. Once I was accepted, I withdrew all my other applications."
The third of six kids, family means everything to Seldon, and being at MSM is "like getting to see my siblings every day. Everyone comes together to support each other. I always know I have family – classmates, faculty, staff – looking out for me."
Which made Match Day truly a family affair for Seldon. Her parents – both teachers – along with siblings Caleb, Casey, Nicole, Joshua and Christopher, were on hand, as was her boyfriend, Darius Watts, a 2017 MSM grad serving his emergency medicine residency at Emory Hospital. And there may be more Seldon family additions to the MSM family; sister Casey and her fiancé have both applied to enter in the fall.
Seldon hopes her journey inspires other minority students to follow her path. Just be on the lookout for those worms.