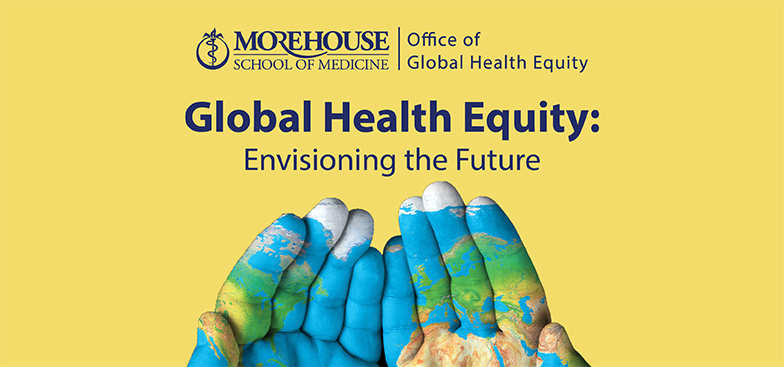 Global Health Equity:
Envisioning the Future
Join this symposium to learn more about innovative global health research, service initiatives, as well as cross-sector and interdisciplinary collaboration opportunities for addressing complex global health challenges.
Wednesday, November 28th, 2018
9:00 a.m. – 6:30 p.m
Louis W. Sullivan National Center for Primary Care
720 Westview Drive SW
Atlanta, GA 30310
What can you expect?
The symposium will include a full day of panel discussions, global health initiative spotlights and professional networking, culminating with a festive multiculturally-themed evening reception that features culturally diverse cuisine and musical entertainment.
This interdisciplinary meeting will include global health thought-leaders from Morehouse School of Medicine, National Institutes of Health (NIH), United States Agency for International Development (USAID), World Health Organization/Pan American Health Organization (WHO/PAHO), and the Andrew J. Young Foundation.
Who should attend?
The symposium will bring together a diverse mix of international and domestic global health and development experts, researchers, policy-makers, students, community members, and advocates to join us in imagining a way forward in the pursuit of global health equity. Registration is free of charge. Click below to register now!
Contact Information
Morehouse School of Medicine
Office of Global Health Equity
globalhealthequity@msm.edu