News & Publications

Dr. Herman Taylor Leads Cardiovascular Research Institute

Dr. Taylor will advance CVRI into a viable, robust research-intensive entity, maximizing its contributions to education, research and clinical initiatives. ...
more >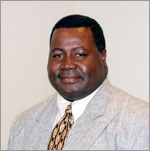 Dr. Sylvester McRae Performs Historical OBGYN Procedure

Sylvester McRae, M.D., MSM board member, has become the first in Columbus, GA, to perform a full hysterectomy by using the Single Site Robotic method....
more >

The National Medical Association Installs Dr. Lawrence Sanders Jr., as its 115 th President

Lawrence Sanders Jr., M.D., was installed as the 115th president of the National Medical Association during the 112th Annual Convention and Scientific Assembly. ...
more >
Events