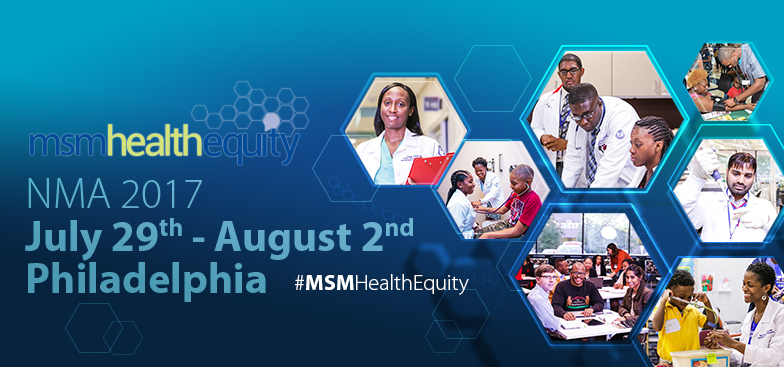 Morehouse School of Medicine at the NMA Convention

#MSMatNMA2017

115th Annual National Medical Association (NMA) Convention and Scientific Assembly
July 29 - August 2, 2017
Pennsylvania Convention Center, Booth 501
1101 Arch St.
Philadelphia, PA 19107
THANK YOU!
Thank you for joining Morehouse School of Medicine at the 2017 NMA Conference in Philadelphia. It was a pleasure to reconnect with so many MSM colleagues, alumni and friends.
As we continue our journey towards health equity, we hope that you will stay connected and get involved.

Learn more about how MSM is educating the next generation of health leaders


Help to support our mission ... make your gift today!
MSM at NMA 2017 Photo Gallery
Check out all our MSM at NMA 2017 social media posts on Twitter and Facebook!