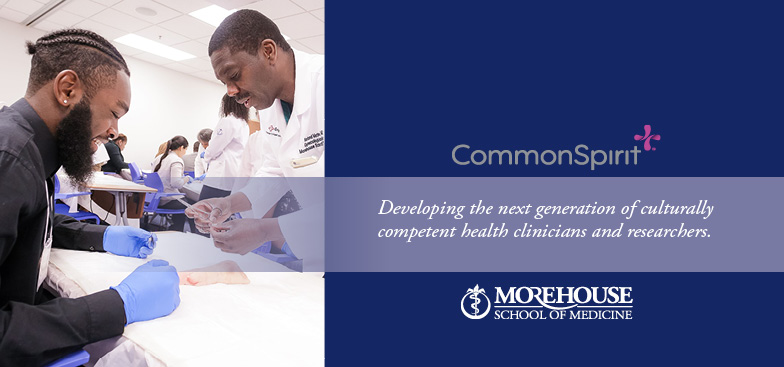 MSM and CommonSpirit Health Unite
Morehouse School of Medicine and CommonSpirit Health proudly announces a 10-year, $100 million partnership and the first nationwide initiative between two of the country's leading health organizations to address the underlying causes of health equity, including underrepresentation of Black clinicians. The partnership will lay the foundation for patients to have more access to Black clinicians and for Black medical students and graduates to gain community-based experience. Additionally, it will allow MSM to expand its enrollment - increasing the pipeline of students recruited from underserved and rural communities
While there are 155 accredited medical schools in the U.S., MSM and the other three historically Black medical schools produce the majority of Black doctors. As one of the largest nonprofit health systems in the nation, CSH serves some of the most diverse communities in the country and cares for more Medicaid patients than any other health system in the United States. Together, the two organizations will leverage a combined 100 years of experience to address health disparities in underserved communities and continue to elevate care for vulnerable patients.
One of the greatest impacts of this partnership is the transformation of career opportunities for MSM students within the CommonSpirit network of medical facilities. Five remote medical campuses will launch as a part of the Morehouse School of Medicine and CommonSpirit partnership, enabling third- and fourth year medical and second-year PA students to complete their respective degrees while working in settings that reflect MSM and CommonSpirit's commitment to educating student from underserved and rural communities.
Looking forward, this collaboration will afford the Morehouse School of Medicine community a tremendous opportunity to forge a new path to address legacy health disparities that are not only an undue burden on the communities impacted, but on our society as a whole. This is a unique opportunity Morehouse School of Medicine has to create equity in education and training opportunities that lead to a diverse, culturally workforce, equity in access and equity in care delivery, which we all believe are required in order to achieve health equity.
Thank you for your continued leadership and support of Morehouse School of Medicine. The world needs what we do best.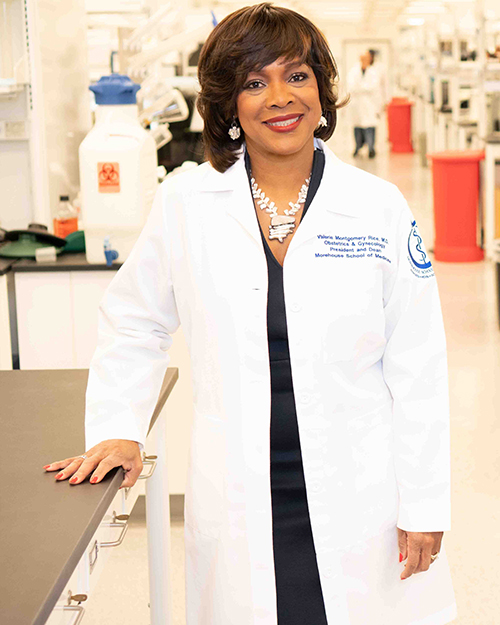 This partnership is the perfect combination of two healthcare organizations that are devoted to the creation and advancement of heath equity in underserved communities," Dr. Montgomery Rice said. "Now, more than ever, we believe society needs a unique partnership like ours that can help show the way to reducing health disparities in vulnerable communities, and, in turn, make all communities stronger"

Dr. Valerie Montgomery Rice
President and Dean of Morehouse School of Medicine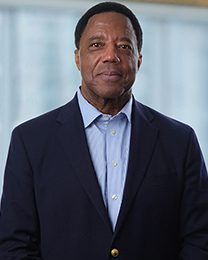 We're immediately leveraging our partnership to address health inequities magnified by the COVID-19 pandemic, as Black Americans are disproportionately impacted by COVID-19," Dean said. "Together, we will foster a culturally competent system of care that includes testing, care delivery, and vaccine allocation, directed at the most vulnerable populations to reduce the impact of COVID-19 in racial and ethnic communities."
- President and CEO Lloyd H. Dean
CommonSpirit Health


Frequently Asked Questions

Related News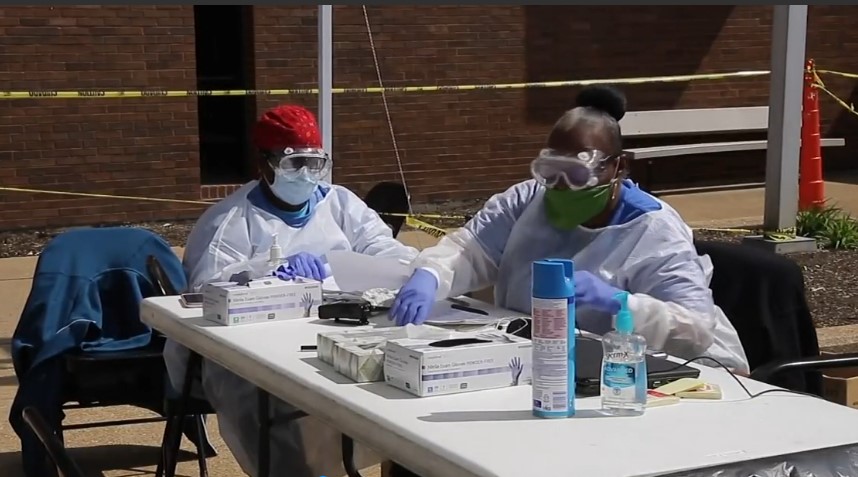 America has an urgent need for Black doctors: 'It's hard to be what you can't imagine'
As data shows that black Americans are disproportionately affected by COVID-19, communities are pointing to disparities in healthcare while trying to fight the virus' spread. In north St. Louis, mistrust of the health system also runs deep.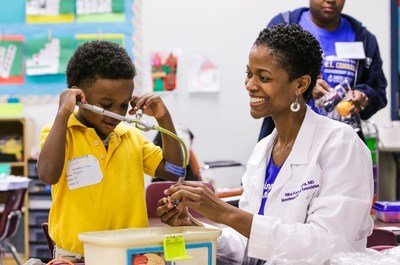 Historically Black Medical School Partners with National Health System to Train More Black Physicians
Two of the nation's leading health organizations are responding to the dual pandemic of COVID-19 and racial injustice with a 10-year, $100 million partnership to develop and train more Black physicians, helping address the underlying causes of health disparities.

MSM and CommonSpirit are Uniquely Positioned to Impact
Health Equity
Morehouse School of Medicine and CommonSpirit Health unite for 10-year, $100 million partnership to reduce health disparities, increase access to culturally competent care.
13%
of the nation's population is Black
only 5%
of practicing physicians are Black
We need more Black clinicians and researchers!