Department of Public Safety
At MSM, the safety of our students is one of our highest priorities. As part of the MSM Department of Public Safety, the campus police work with the AUC community to maintain the safest campus possible.
Our campus police provide 24-hour patrol protection of the campus parking lots and offsite locations. The officers are vested with full law-enforcement powers and responsibilities identical to the local police officers and deputy sheriffs in your home community. MSM's campus police officers are trained at the Fulton County Police Academy and receive additional in-service and specialized training in first aid, firearms, defensive tactics, constitutional and legislative updates, evidence gathering, traffic investigation, Patrol and Drug Interdiction and more.
All of the MSM Public Safety Department's Police officers have a full range of public-safety responsibilities including all crime reports, investigating traffic accidents, enforcement of laws regulating the State, the use of controlled substances and weapons, and other incidents requiring police assistance. Potential criminal actions and other emergencies on campus may be reported directly by any student, faculty or staff member.
The Department of Public Safety provides a number of services to promote a safer campus community.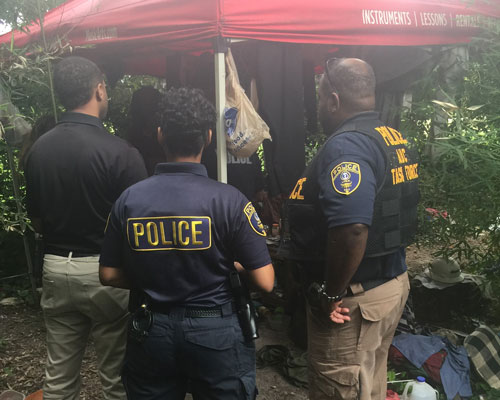 MSM Mass Alert System is a mass, urgent notification system, comprised of a variety of methods by which the medical school can notify students, faculty and staff of an active, major campus emergency.