Human Research Protection Program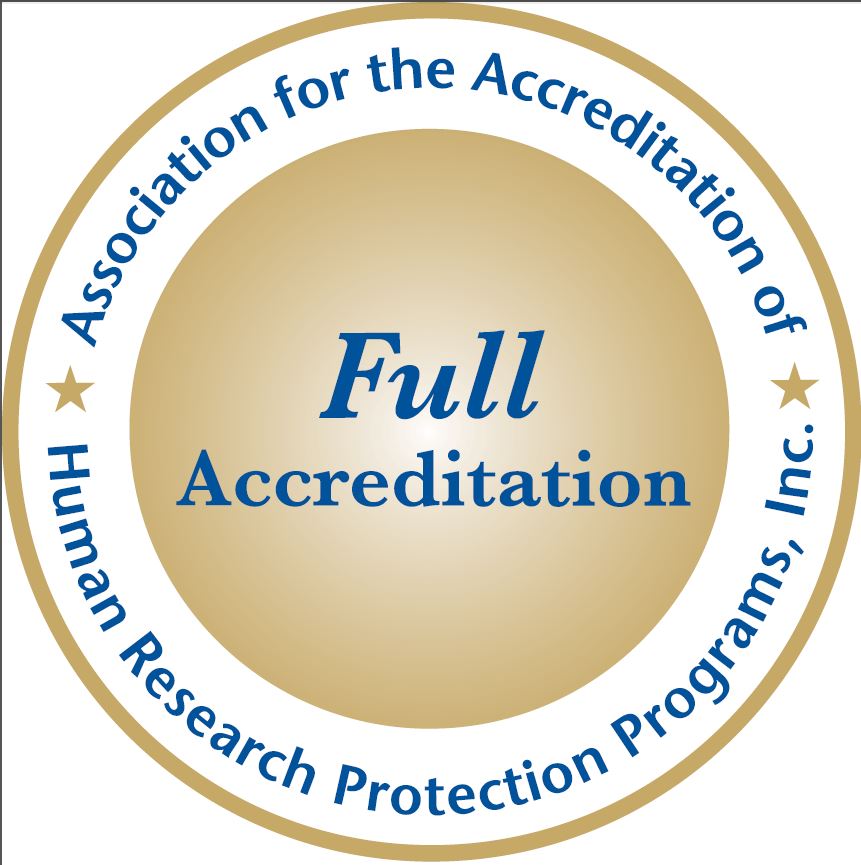 A Human Research Protection Program (HRPP) is a program that oversees the protections of humans that volunteer to participate in research studies. MSM's HRPP became accredited by the Association for the Accreditation of Human Research Protection Programs (AAHRPP) in March 2015 (see information below).
Composition of MSM's HRPP
MSM's HRPP consists of seven components, all of which have had long standing roles in the protection of human research participants.
Ancillary Components
Clinical Research Center
Institutional Review Boards
Office of Compliance
Research Resources & Regulatory Units
Research Subject Advocate
Sponsored Programs
Governing Principles of MSM's HRPP
It is the intention and obligation of MSM to protect, to the fullest extent possible, the safety, autonomy, dignity and privacy of individuals who have volunteered to be human research subjects in studies conducted by, and on the premises of, MSM. The principles and requirements that govern the HRPP are derived from ethical and legal authority expressed in the Belmont Report, the World Medical Association Declaration of Helsinki, the Nuremberg Code, Title 45 Code of Federal Regulations Part 46, and Title 21 Code of Federal Regulations Parts 50 and 56 as well as contemporary advisory opinions and standards issued by federal regulatory agencies charged with the protection of human subjects in research.
The three main principles that govern the MSM HRPP are:
Respect for persons (applied by obtaining informed consent, giving consideration to privacy and confidentiality, and adding protections for vulnerable populations).
Beneficence (applied by weighing risks and benefits).
Justice (applied by the equitable selection of subjects).
All parties involved in the conduct of research have an ethical obligation, and are expected to adhere to these principles. This includes researchers, research staff, IRB members and staff, MSM employees, students as well as the MSM HRPP Official.
Information on Accreditation of MSM's HRPP
The Association for the Accreditation of Human Research Protection Programs (AAHRPP) is an independent, non-profit accrediting body that uses a voluntary, peer-driven, educational model to ensure that HRPPs meet rigorous standards for quality and protection. To earn accreditation, organizations must provide tangible evidence-through policies, procedures, and practices-of their commitment to scientifically and ethically sound research and to continuous improvement.
Morehouse School of Medicine is now one of 220 HRPPs worldwide to achieve this recognition. In addition, MSM is the first historically black college, university or medical school to become accredited and is among six (6) other Georgia institutions that are accredited.
The value of becoming accredited include: earning the respect and meeting the expectations of peers, playing a leadership role in collaborative efforts, gaining a competitive edge with sponsors and other funders, reducing the risk of non-compliance, enhance the standing with U.S. federal agencies, and benefitting from a common commitment to continuous quality improvement.
Human Research Protection Program Director
Sandra Harris-Hooker, PhD
Vice President and Executive Vice Dean for Research and Academic Administration
404-752-1725