Morehouse School of Medicine
Office of Title III Administration

Title III and MSM Strategic Plan
The Title III grant is designed to supplement development of selected goals and objectives in the MSM Strategic Plan. The Title III grant is addressing four (4) of the strategic goals and nine (9) associated objectives (strategies) for a five-year period ending September 30, 2024. Forty-two (42) departments are participating in the Title III grant project under five activities.
Purpose of Title III
The Strengthening Historically Black Graduate Institutions (HBGI) Program provides grants to assist institutions in establishing and strengthening their physical plants, development offices, endowment funds, academic resources, and student services so that they may continue to participate in fulfilling the goal of equality of educational opportunity in graduate education.
Activities may include:
Student services; educational equipment acquisition; facility renovation and construction; faculty and staff development;
The establishment of a program of teacher education designed to qualify students to teach in public schools; the establishment of community outreach programs that will encourage elementary and secondary school students to develop the academic skills and the interest to pursue postsecondary education;
The acquisition of real property in connection with the construction, renovation or addition to or financial literacy and economic literacy of students;
Families, especially with regard to student indebtedness and student assistance programs under Title IV; and
Services necessary for the implementation of projects or activities that are described in the grant application and that are approved, in advance, by the Department, except that not more than two percent of the grant amount may be used for this purpose.
Message from the Executive Director
Dr. David Hefner, Vice President, Office of Strategy and Institutional Effectiveness and Executive Project Director of Title III Administration.
David Hefner, Ed.D., is an award-winning journalist, communications expert and university administer with more than 20 years of experience in higher education. After earning his bachelor's degree in English from Morehouse College and his master's degree in Mass Communications from the University of Tennessee, Knoxville, Dr. Hefner was a journalist and newspaper editor for seven years, earning three Outstanding Journalism Awards.
In 1999, Dr. Hefner began his career in higher education, a journey that included positions as media relations coordinator, publications manager, associate vice president, chief communications officer, chief of staff and currently vice president. He assumed the position of chief of staff and vice president of strategic planning at Morehouse School of Medicine (MSM) in June 2014. In November 2016, MSM launched the Office of Strategy and Institutional Effectiveness, and Dr. Hefner was named vice president. Dr. Hefner is also MSM's executive project director of the Office of Title III Administration in which he manages an annual Title III budget of $14 million.
Dr. Hefner earned his Doctor of Education degree in Higher Education Administration and Leadership from The University of Alabama, Tuscaloosa. His area of research expertise is higher education leadership with an emphasis in presidential leadership, organizational structure, and culture change.
Taking the helm as the Executive Director of Title III Administration offers a new and innovative challenge to our office. Our team has come together to brainstorm on new ideas on "working smarter, not harder". This means to work in collaboration with other MSM stakeholders in capturing all pertinent matters electronically across all funded activities.
It is with such pleasure that I invite the Morehouse School of Medicine community and friends to explore all activities offered through our Title III program. The Title III Program, funded through the U.S. Department of Education, allows MSM to expand on its graduate programs, to enhance our academic offerings, to improve upon our fiscal projects in order to sustain the quality of education and work environment offered to our diverse students, faculty and staff. The mission of Title III Programs is to ensure that federal resources are effectively and efficiently used to assist the College in becoming self-sufficient and expanding its capacity to serve low-income students. The funds are provided to improve and strengthen the College's academic quality, institutional management, fiscal stability, and student service outcomes.
Title III at MSM
Reauthorization of the Higher Education Act (HEA) of 1965
Under the 1986 HEA Reauthorization, the program guidelines specifically addressed development of the Historically Black Colleges and Universities (HBCUs) and the "Strengthening Historically Black Graduate Institutions (HBGI) Programs" was established. Morehouse School of Medicine (MSM) was listed along with four other graduate and professional schools. The 2008 HEA Reauthorization amended the HBGI program to include 24 graduate and professional schools, including MSM.
Under the HEA Reauthorization in 2008 Morehouse School of Medicine is identified as a "Safe Harbor Institution".
fUNDED ACTIVITIES AT MSM
Activity 1 – Academic Instruction
MSM Strategy III: Goal 4
Lead in training the next generation of physicians and allied health professionals, public health and community health leaders and biomedical scientists who will create and advance health equity.
Impact:
Supporting increasing class size through additional student space.
Supporting student success through purchasing laboratory equipment and supplies.
Increasing catalogue and online journal subscriptions for the library.
Activity 2 – Student Services and Outcomes
Vision Imperative III: Preparing Future Health Learners and Leaders
Strategy 4.1 Strategically expand existing programs while sustaining academic excellence for academically diverse students.
Activity 3 – Development
Cross-Cutting Goal D: Resources & Philanthropy: Secure Sustainable Resources
MSM Initiative 3: Goal 2.1
Expand philanthropic support for student scholarships.
Strategy D1: Build a diverse and sustainable financial platform.
Strategy D2: Enhance fundraising capacity, increase donor engagement and create a culture of giving.
Impact:
The Office of Institutional Advancement and Development added additional personnel working to support MSM's mission by raising philanthropic support from existing and new stakeholders maximizing support for all fundraising efforts.
The team exceeded their goal for annual fund donors by 176%, obtaining 1231 donors as compared to 656 for the 10/01/2020 – 9/30/2021 reporting period. The alumni participation rate was 20%, not meeting our goal, although the alumni engagement events (virtual and in-person) had more attendance and raised more revenue, $63,297. The number of alumni is also increasing faster due to the current growing class sizes.
The amount of scholarship dollars has surpassed the goal by 448% due to the current campaign efforts. The new overall goal for the campaign has been raised to $500 million from $225 million.
Activity 4 – Funds Management
Vision Imperative III: Preparing Future Health Learners and Leaders
Strategy 3.1: Recruit, retain and develop high-quality faculty and staff committed to educating and mentoring future scientists, healthcare providers, and public health professionals.
Strategy 4.3: Increase national recognition for MSM's success in training a qualified and diverse workforce.
Strategy 4.4: Maintain up-to-date information technology and other infrastructure needed to train future scientists, healthcare providers, and public health professionals.
Cross-Cutting Goal B: Communication & Culture: Strengthen Internal and External Communications.
Strategy B.1: Enhance communication practices and mechanisms across MSM.
Cross-Cutting Goal C: People: Be the employer of choice and provide a supportive work environment for all at MSM.
Strategy C.1: Foster mutual respect, trust and accountability among all employees and learners at MSM.
Strategy C.2: Cultivate a highly-effective workforce that strives for excellence and productivity.
Cross-Cutting Goal D: Resources & Philanthropy: Secure Sustainable Resources.
Strategy D.1: Build a diverse and sustainable financial platform
Vision Imperative 1: Strategic Goal 4
Generate and analyze big data to create solutions that lead to health equity.
Impact:
With Title III funding, renovation has occurred in the Harris Building, Hugh Gloster, the Fitness Center and created 2 Wellness spaces for students, faculty and staff to decompress. Funds were also used to build a sound platform for an enterprise data warehouse for institutional collaboration and storage.
Enhancement in technology by upgrading network equipment and completing configuration changes to allow the internet bandwidth of 1 GB to facilitate more stable access to electronic learning materials in the library and class offerings via ZOOM classrooms and ZOOM meetings.
MSM Online Resources and Forms
Located on msmconnect.msm.edu
Title III Operations Manual
Budget Transfer
RD (Redistribution Form)
Concur (Travel Request and Expense Forms)
EPAF (Electronic Personnel Action Form)
MEDMART (Requisition Process)
Office of Title III Administration Forms
Budget Justification Form
Travel Justification Form
Other Resources
Office of Management and Budget
For more information on the management and budget practices that govern Title III spending, visit https://www.whitehouse.gov/omb/information-for-agencies.
U.S. Department of Education
For more information on eligibility requirements, awards, performance, laws and regulations pertaining to Title III Part B and other federal grants, go to https://www2.ed.gov/policy/fund/reg/edgarReg/edgar.html.
Uniform Guidance
https://www2.ed.gov/policy/fund/guid/uniform-guidance/index.html
National Association of HBCU Title III Administrators, Inc.
If you would like to learn more about the purpose and history of HBCUs, go to http://www.hbcut3a.org.
Title III Team
Dr. David Hefner
Executive Director
NCPC Room 417
404-752-1743
dhefner@msm.edu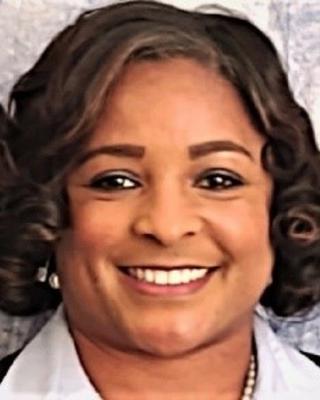 Geneva Glover
Title III Program Manager
NCPC Room 429
404-752-1762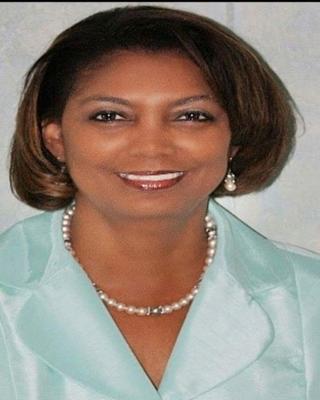 Sylvia Thomas
Program Coordinator
NCPC Room 428
404-752-1933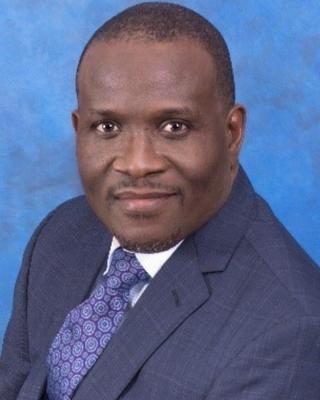 Akindele Ajayi, ACMA, CGMA
Senior Strategic Business Analyst
NCPC Room 430
404-752-1149