MSM Leadership Academy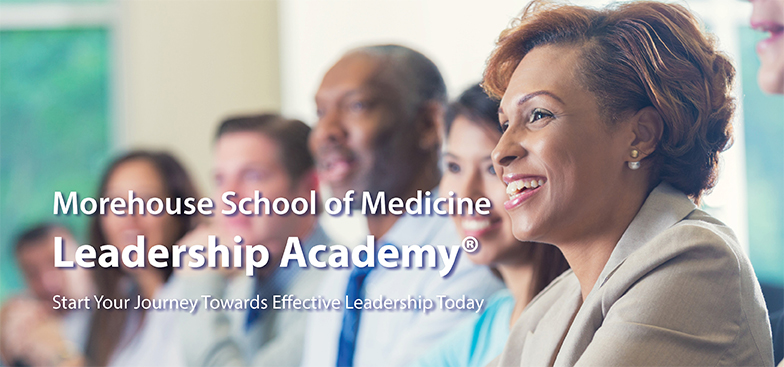 Purpose
The overarching goal of the MSM-LA is to establish a leadership development program customized for MSM that will enable employees at mid- and senior levels (both staff and faculty) in all disciplines to obtain and/or further develop the skills needed to execute their roles at MSM with a stronger position of empowerment.
Eligibility Requirements
Applicants must:
Be nominated by a member of the MSM Leadership Council.
Be employed by MSM for at least 12 months.
Have a documented 3.0 or higher on performance evaluations.
Be on the faculty at the associate professor rank or above or staff at the coordinator, manager, director or similar level.
Application Process
A formal announcement will be released in October 2020 soliciting nominations from members of the Leadership Council for MSM faculty and staff from their unit(s). The nominating manager will also submit a letter of support.
Applicants must complete the online application process and provide names of two internal references.
A maximum of 10 applicants will be selected to participate in the MSM-LA.
The program will officially begin March 2021
MSM-LA Curriculum
The MSM-LA is an eight-month program using both online and in-person modalities. The in-person sessions occur every four weeks.
The MSM-LA curriculum is designed to develop and strengthen essential qualities for leadership at all levels, with an emphasis on implementation of those attributes at MSM. The curriculum is below.
Month
Focus
Activity
Modality / Frequency *
Month 1
Understanding Your Leadership Style
Personality Type and Assessment (MBTI and 360)
OL
Introductory Session
IP
Determine Your Leadership Style
IP
Month 2
Manage as a Leader
Time Management
IP
Team Building Skills
IP/OL
Team Building Simulation #1
or higher
Month 3
Communicate as a Leader
Effective Communication
IP
Team Building Simulation #2
IP
Institutional Action Project (IAP)—Part 1: Guidelines and Formation of Teams
IP/OL
Month 4
Decision-making as a Leader
Conflict Management and Decision-Making
IP
Negotiation Skills
IP
Institutional Action Project (IAP)—Part 2: Submission of Title and Abstract
IP/OL
Mid-Progress Reflections and Assessment
OL
Month 5
Influence as a Leader
Networking and Collaboration Skills
IP
Developing Others
IP
Team Building Simulation #3
IP
Month 6
Understand Finance as a Leader
Budget Development and Institutional Finance
IP
Institutional Action Project (IAP)—Part 3: Progress Report
OL
Month 7
Being a Leader at MSM
Health Equity and the MSM Employee
IP
Understanding the MSM Brand
IP
MSM Marketing and Institutional Advancement in Health Equity
IP
Month 8
The Entire Leader
Institutional Action Project (IAP)—Part 4: Presentation and Final Report
IP
Leadership Academy End of Year Reception
IP

* Modality/Frequency: OL: On-line; IP: In-person, every 2 weeks
All participants will implement team-based Institutional Enhancement Projects to apply the skills that they have obtained from the program. The IEP will accomplish one of the following: (1) Enhance an aspect of the MSM environment; (2) Enhance the surrounding community of MSM, or (3) Resolve an institutional challenge at MSM.

IEP proposals are reviewed and approved by the MSM-LA review committee prior to implementation. Participants formally present their IEPs at the MSM-LA graduation ceremony in May 2020. Specific guidelines for developing the IEP will be provided to participants midway through the program.