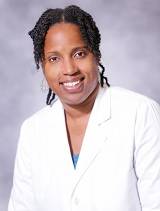 Cinnamon Bradley, MD
Associate Dean, Office of Student Affairs at Morehouse School of Medicine
Welcome to the Office of Student Affairs!
Morehouse School of Medicine provides student support services, programs and activities that are designed to enhance students personal and academic development and experiences that will result in their success as they purse their educational programs. The mission of the Office of Student Affairs is to provide an environment that addresses and promotes a sense of community and belonging, inclusivity, mutual respect for diversity and provides an outlet for our student's numerous diverse interests in education, service, leadership, advocacy, and wellness. Numerous extracurricular activities for students are provided to engage and provide an outlet to enhance student development. Among the services, programs and activities provided are support for the operation of the SGA, student activities, student interest groups and the formation of new student organizations.
The Office of Student Affairs collaborates with outside agencies, organizations, and programs to create opportunities for all MSM students including those enrolled in online programs. Administrative support is provided for school wide events planned by students such as Black History Month, Lampoons, Winter Formal, Student Clinician Ceremony and Faculty Appreciation Gala. All students are welcomed to participate in the services by the department. Institutional events including Convocation, Match Day and Graduation activities are also administered from the Office of Student Affairs. These programs, activities and opportunities are consistent with the institutions mission and provides a welcoming campus environment that fosters close relationship between students in the different disciplines of study. Click below to learn more!