MSM Remembers: Dr. Gale W. Newman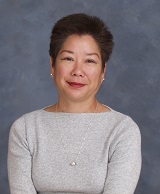 Gale W. Newman, Ph.D.
On behalf of the President and Dean, Valerie Montgomery Rice, MD
It is with a heavy heart that we announce the passing of Gale W. Newman, Ph.D. For over 20 years, Dr. Newman has been an educational champion for all MSM learners. Dr. Newman served as associate professor of microbiology, biochemistry, and immunology where her research interests centered around inflammation, injury, infection and HIV, with multiple publications to her credit. Her commitment to teaching, research and health equity has left not only the Morehouse School of Medicine Community better, but also the world.
Gale Watanabe Newman, BSc, MSc and PhD, age 65, of Johns Creek, Georgia, passed away on August 14, 2019. Gale fought a courageous 5-year battle against pancreatic cancer and passed away in her home with her husband of 32 years.
Dr. Newman was a medical scientist and educator who completed both her undergraduate and graduate education from the Louisiana State University. Her educational and training focus was immunology, parasitology and genetics. She worked as a research scientist for seven years in the Harvard University Medical system as well as the Centers for Disease Control and Prevention prior to joining the faculty of Morehouse School of Medicine (MSM) in 1996. During her time as an Associate Professor at MSM Dr. Newman built an individual research program which resulted in scientific discoveries that are patented worldwide. She fully embraced the training of medical students, the mentoring of graduate students, and her efforts as a college professor were recognized by numerous awards. She contributed in a highly significant manner to the training of the next generation of medical doctors and biomedical scientists.
Dr. Newman was blessed with two children and was a dedicated and focused parent with a full understanding of youth activities including music, sports and extracurricular educational opportunities. She was also a charitable friend to all, contributed to neighborhood programs, and competed as a member of recreational tennis teams.
Dr. Newman is survived by her brother George, her husband Mark, her children Lori and Andrew, her grandchildren Kennedi and Brinley, and the numerous young individuals she mentored and trained at the Morehouse School of Medicine.
In lieu of flowers, memorial contributions can be made in the form of donations to charitable cancer research foundations.
We understand that this is a difficult time for our community. If you require grief counseling or additional services, please reach out to Marla Thompson in human resources at mthompson@msm.edu or (404) 752-1871.