MSM Pipeline 'Gold Standard' for Increasing Physician Diversity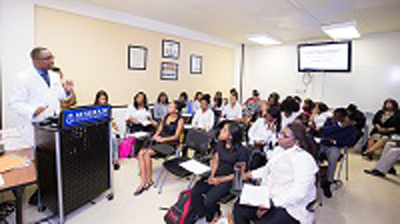 "Diversity in the physician workforce has known benefits—including improved patient outcomes—and medical schools are working to create more of it. Morehouse School of Medicine is a gold standard in doing so," writes the American Medical Association's Brandon Murphy in the recent article, "Why this Black intern, a grandfather, worked many years as mechanic."
"That success in attracting Black students—and those from other racial and ethnic groups underrepresented in medicine—is the outgrowth of more than 30 years of work. Some of that work starts with teaching students about careers in science as early as kindergarten," the article continues.
"For those students on the younger end, being able to see what is possible, is very important,' said Rita Finley, PhD, MSM assistant dean for educational outreach. 'It becomes especially difficult if you don't have anyone at home who can help guide you in the right direction."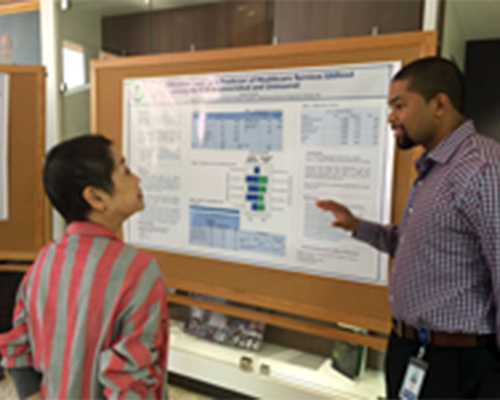 In addition to various K-12 initiatives, Reach One Each One offers high school-aged students a hospital-based multidisciplinary medical mentoring program and the MS in Medical Science program serves as an academic enhancer for medical school hopefuls, Murphy points out.
Martha L. Elks, MD, PhD, MSM's senior associate dean of educational affairs, shared the MSM strategy with members of the AMA Accelerating Change in Medical Education Consortium at a conference last year during her presentation, "Creating the future health care workforce: Promoting equity in admissions and throughout the educational continuum."
These and all of MSM's programs to diversify the physician pipeline "have proven to be a valuable resource for students pursuing medical careers," Murphy writes.
Read the entire AMA story.