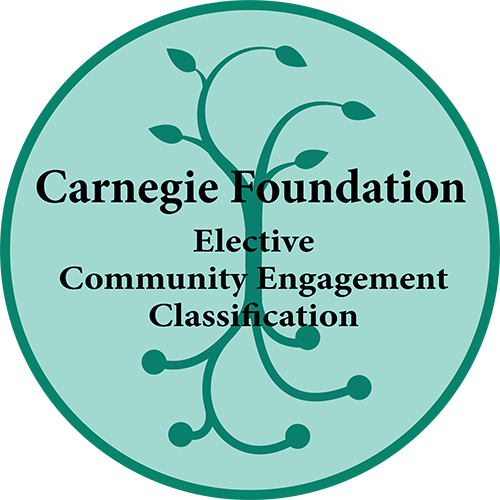 MSM Receives National Distinction for Community Engagement
ATLANTA – February 3, 2020 – Morehouse School of Medicine (MSM) has been selected as one of 359 of U.S. colleges and universities by the Carnegie Foundation for the Advancement of Teaching to receive the 2020 Community Engagement Classification. This endorsement recognizes institutions making significant strides in finding ways to engage with community partners, building on community assets, and addressing a wide array of community challenges.
Morehouse School of Medicine is among 75 institutions re-classified for a second time (2015), after being originally classified in 2010. The current re-classification is valid until 2026. The purpose behind the effort that launched the Elective Carnegie Community Engagement Classification was to honor those higher education institutions who chose to express their commitment to public purpose in and through community engagement, a commitment that undergirds American higher education. The classification identifies institutions that have achieved the highest distinction in this particular embodiment public purpose.
The Carnegie Classification of Institutions of Higher Education is used for a wide range of purposes by academic researchers, institutional personnel, policymakers and others to demonstrate elective, competitive national and global distinction in community-engaged teaching, research, clinical care, service learning and institutional infrastructure based on rigorous criteria demonstrating evolving depth and history assessed over time.
"This classification embodies a recognition of how our institution prioritizes community engagement as documented in the ways we teach, provide clinical care, conduct research and serve. It also demonstrates an institutional investment in positioning community engagement as a cross-cutting component of our strategic plan and our infrastructure, rather than a siloed initiative. We will continue to develop and scale innovative collaborative approaches that engage health disparity communities in approaches designed to improve population health locally, nationally and globally" says Tabia Henry Akintobi, PhD, MPH, Professor, Community Health and Preventive Medicine and Associate Dean of Community Engagement at Morehouse School of Medicine.
Unlike the Foundation's other classifications that rely on national data, this is an "elective" classification—institutions participated voluntarily by submitting required materials describing the nature and extent of their engagement with the community, be it local or beyond. This approach allows the Foundation to address components of institutional mission and distinctiveness that are not represented in the national data available on colleges and universities.
Learn more: https://www.brown.edu/swearer/carnegie/2020-release
About Morehouse School of Medicine
Founded in 1975, Morehouse School of Medicine is among the nation's leading educators of primary care physicians, biomedical scientists, and public health professionals. In 2011, MSM was recognized by Annals of Internal Medicine as the nation's No. 1 medical school in fulfilling a social mission.
MSM faculty and alumni are noted for excellence in teaching, research and public policy, as well as exceptional patient care. Morehouse School of Medicine is accredited by the Commission on Colleges of the Southern Association of Colleges and Schools to award doctoral and master's degrees. To learn more about programs and donate today, please visit www.msm.edu or call 404-752-1500.