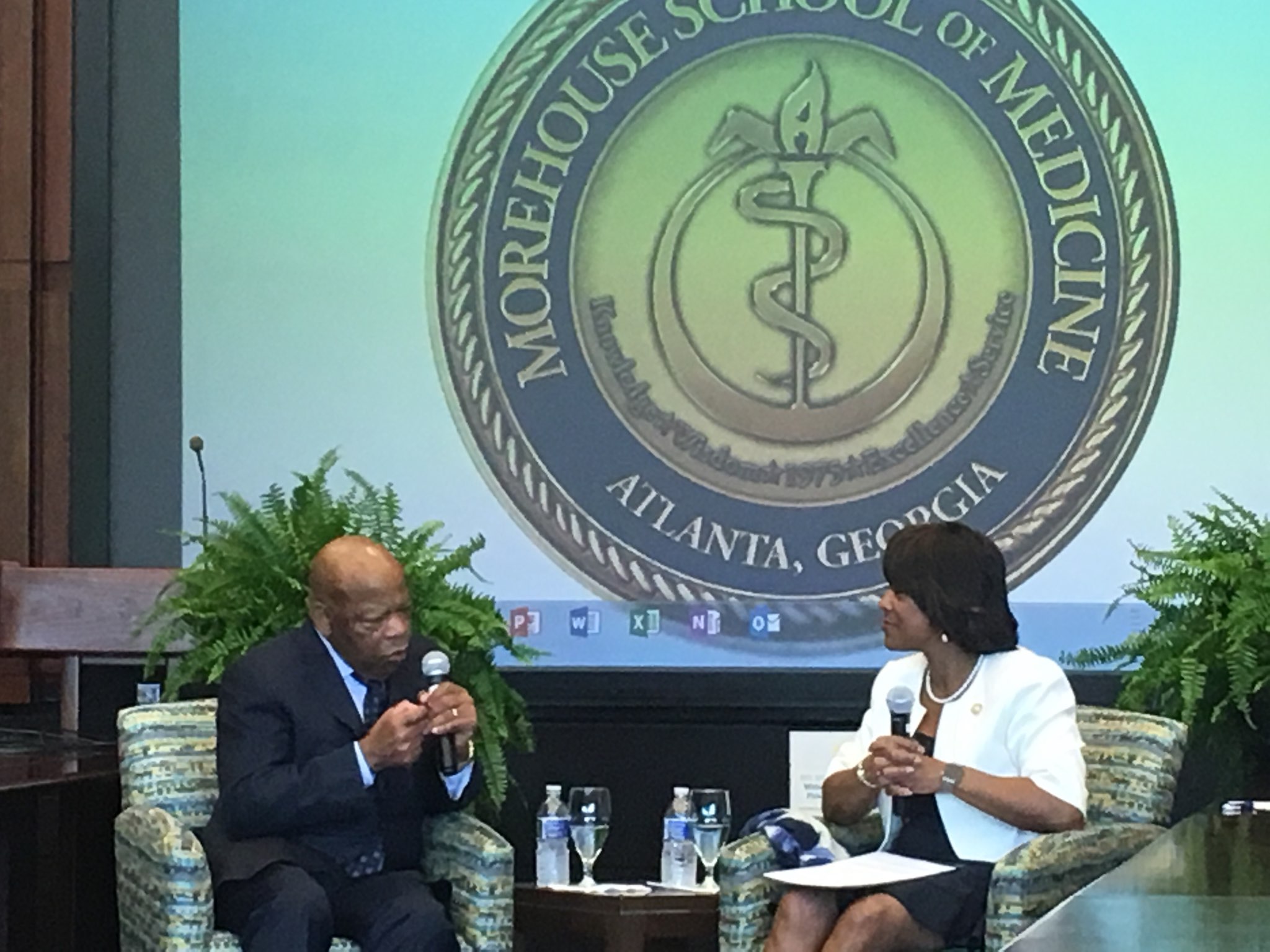 Farewell John Robert Lewis.
Thank you for a lifetime of lessons and good trouble.
Today, an icon, leader, and the very embodiment of the civil rights movement is laid to rest. John Lewis has been our Congressman for over 33 years and one of our fiercest champions even longer. His support of Morehouse School of Medicine goes back to its founding and the indelible mark he has left on our campus will continue in perpetuity.
During my time at MSM, I have had the privilege of visiting him on multiple occasions in DC, both to advocate for the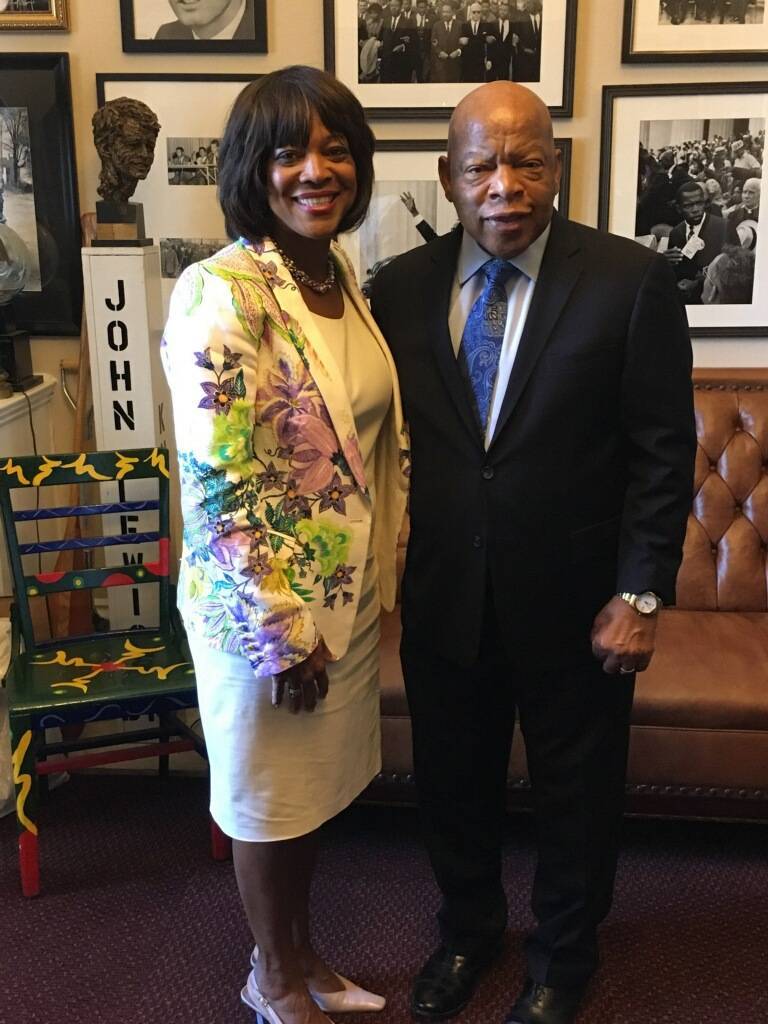 Institution but to also simply be in the presence of greatness. Whether he was in between a vote on the floor of Congress, or running behind for a meeting, our Congressman always made time to take our visits and offer wise counsel. When you walked into his office it became immediately apparent that you were in the presence of a quiet giant. He gave you his undivided attention and ask specific questions of "how can I help?" Congressman Lewis fought just as tirelessly on behalf of our school as he did for all of the noteworthy causes that he championed over the years. From advocating for policies that prioritized equity in delivery and payment system reforms, to pushing for Title VII Health Care Workforce Diversity programs, to both vocally and quietly supporting offices and programs such as the National Institute on Minority Health and Health Disparities, the Racial and Ethnic Approaches to Community Health program at the CDC, and the Office of Minority Health; Congressman Lewis never stopped fighting for health equity.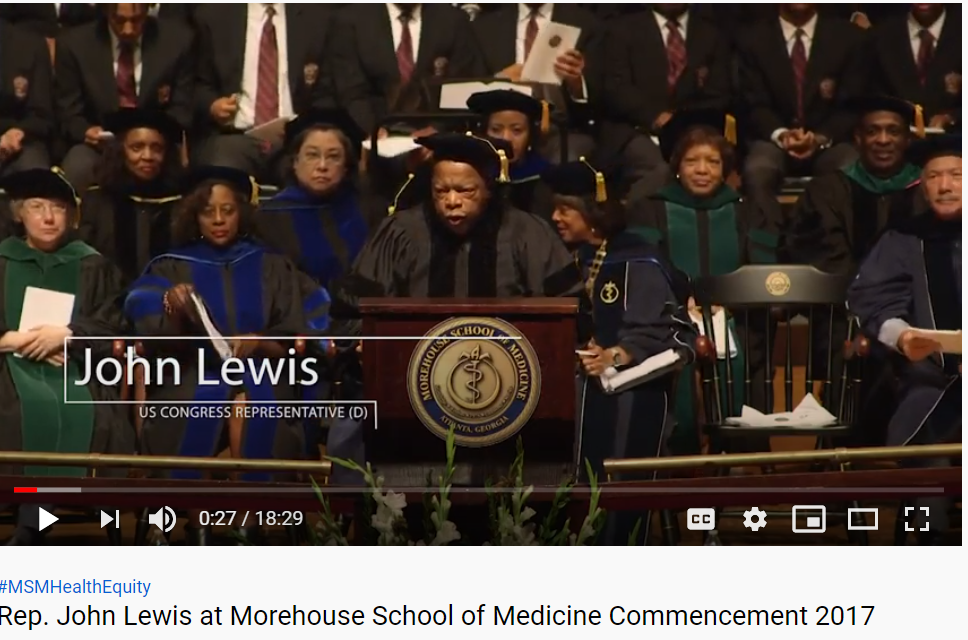 Our most memorable time with the Congressman though was when he gave the commencement speech for us at our 33rd Commencement. The time he spent on campus was nothing short of transformative, first speaking with me during our "Conversation of Significance," where many of our leaders had the opportunity to ask questions and hear about his past but more so about the future. He stressed the need for us to not get tired, but to keep pushing toward our goal of health equity, "if not us then who?" Who would carry the banner for justice in Heath care, who would see to it that little black babies and mothers get to live, who would make sure that everyone who needs care can get care, who would do the research on the diseases that plague those people of color and most importantly, who would care enough to keep pushing? When the first and the second answer are "NO," how do you get the third to be "Yes."
We take his words and sound advice to heart. While we may be a little broken today, our spirit is alive and we will use his words to mend our heart and provide us with the strength to move forward.
"Do not get lost in a sea of despair. Be hopeful, be optimistic. Our struggle is not the struggle of a day, a week, a month, or a year, it is the struggle of a lifetime. Never, ever be afraid to make some noise and get in good trouble, necessary trouble."
--Congressman John Robert Lewis.
We will miss you. Thank you for a lifetime of lessons and good trouble.
Sincerely,
Valerie Montgomery Rice
President and Dean