We Mourn the Loss of Civil Rights Titans John Lewis, C. T. Vivian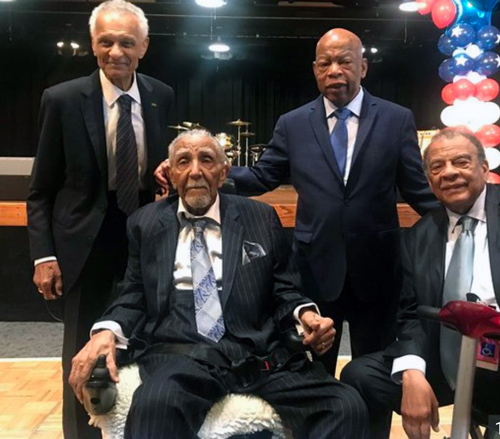 C. T. Vivian, Joseph Lowery, John Lewis, and Andrew Young
The Morehouse School of Medicine family extends our deepest sympathy upon the loss of civil rights icons Reverend C. T. Vivian and The Honorable John Lewis. The service and leadership of these two heroes continue to permeate throughout the Morehouse School of Medicine mission and vision.
An advocate for education Rev C. T. Vivian mobilized scholarships for students and laid the foundation for what would become the transformational program Upward Bound. He was instrumental in bolstering support for Morris Brown College, ensuring the historic and vital college remains a nurturing ground for future African American leaders.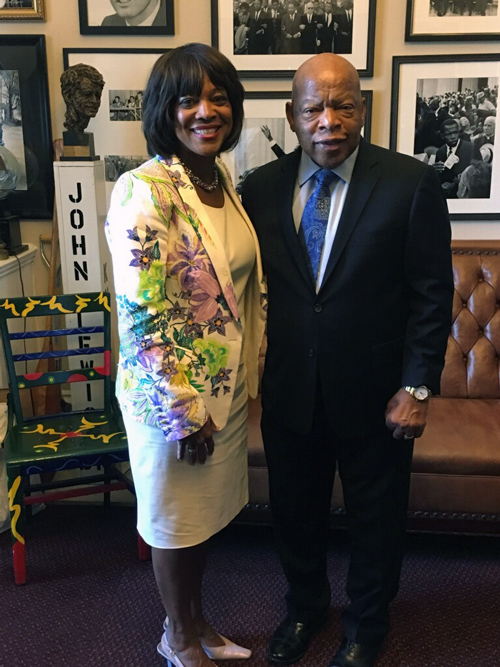 President and Dean Valerie Montgomery Rice, MD, with John Lewis
Nestled within the 5th district of Georgia, Congressman Lewis served as our representative for most of Morehouse School of Medicine's 45-year history. A champion for health equity, Congressman John Lewis' leadership resulted in some of our nation's first health policies addressing minority health. It was an honor to have him speak at our 33rd Commencement Exercises in 2017, where we bestowed upon him an honorary doctorate in recognition of his lifelong commitment to civil rights, justice, and equity.
Reverend C. T. Vivian and The Honorable John Lewis were titans of the civil rights movement, who devoted their lives to advancing human rights around the globe. Their lives will be celebrated around the world for their courage, integrity, and humility.