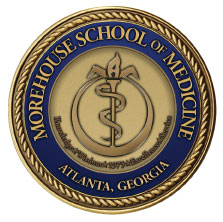 MSM 36th Commencement Exercise Update
MEMORANDUM
FROM: Valerie Montgomery Rice, MD President and Dean
TO: MSM Community; Class of 2020; Class of 2021, Class of 2022, Class of 2023; GEBS Students; MPH Year1; MPH Year 2; PA Class of 2021; MSCR Students; MSBR Students; MSMS Students; MSBT Online Students;
BCC: ELT
RE: MSM 36th Commencement Exercise
DATE: Wednesday, March 18, 2020
The health and safety of our students, trainees, faculty and staff are our highest priorities, and that's why we've been closely monitoring developments in the spread of coronavirus (COVID-19) with a focus on its potential impact on our campus.
Many of you have asked if social distancing measures, such as canceling events that draw large gatherings of guests, would impact our highly anticipated 36th Commencement Exercise scheduled for May 16, 2020.
Commencement season is a joyous celebration for the entire MSM community, including students, graduates, faculty, staff, and alumni, as well as graduate's family members and friends, our institutional partners, MSM Board of Trustee members, esteemed speakers and honorary degree recipients. Therefore, we are carefully assessing potential challenges and opportunities for this year's celebration.
We have not made any decisions at this time. However, we will be sure to keep you updated with a formal announcement on new advancements in the coming weeks, as well as with updates to the MSM Commencement webpage.
Valerie Montgomery Rice, M.D.
President and Dean
Morehouse School of Medicine