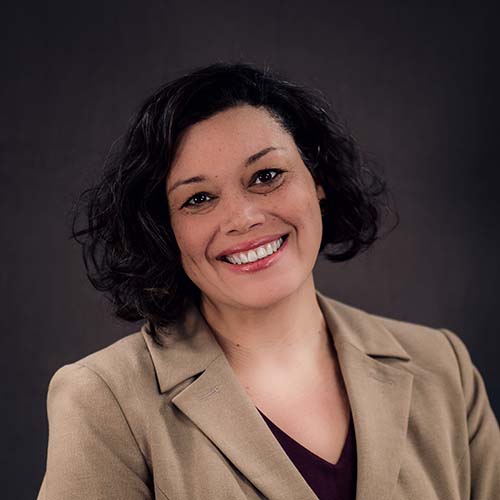 Morehouse School of Medicine Selects Veteran Higher Ed Administrator as New Chief of Staff and Chief Administrative Officer
Dr. Monique Guillory's 25 Years of Experience Key as Institution Continues Growth Trajectory
ATLANTA – March 27, 2020 – Monique Guillory, PhD, has been named as the new chief of staff and chief administrative officer at Morehouse School of Medicine. Selected by President and Dean Valerie Montgomery Rice, Dr. Guillory is a 25-year veteran higher education administrator with wide-ranging leadership experience in program development, accreditation processes, STEM disciplines and student success.
Dr. Guillory comes to MSM from the College of Saint Elizabeth in Morristown, NJ, where she has served as vice president for academic affairs since 2015. In this role, she supported the college in its transition from the last women's college in New Jersey to a coeducational institution in 2016. Most recently, she led the college's efforts to gain recognition as a university by the Office of the Secretary for Higher Education, demonstrating sustained growth and expansion of the college's 17 graduate programs.
"Dr. Guillory is a key addition in our ongoing evolution as a health sciences institution," Dr. Montgomery Rice said. "She was instrumental in the comprehensive transformation of Saint Elizabeth's academic profile through development of several new programs including a four-year Bachelor of Science in Nursing track and a Physician Assistant master's program that launched in 2019, the same year we welcomed our first PA cohort group. Her input will be critical as we look to continue our growth and program expansion."
Dr. Guillory also brings leadership experience in STEM disciplines and literacy at a time when MSM seeks to expand its Pipeline programs into a national model for stimulating young students' interest in pursuing careers in science and health. At CSE, her efforts helped earn the college its first National Science Foundation grant to support students pursuing majors in STEM disciplines, and developed an intensive, summer-bridge literacy program based on "The Autobiography of Malcolm X." That initiative received the 2019 Ruffalo Noel-Levitz award for excellence in student retention.
Dr. Guillory came to CSE from the Southern University System in Louisiana where she was vice president for academic and student affairs, and was instrumental in developing the "Five-Fifths Agenda for America" – an achievement program at Southern University of New Orleans aimed at placing black male teachers in critical-needs areas. Prior to the role at Southern, Dr. Guillory held key leadership positions at several higher education institutions including Xavier (LA) University, University of the Virgin Islands-Saint Croix and Jackson (MS) State University.
Dr. Guillory sits on the substantive change committee for the Middle States Commission for Higher Education; she is a member-elect of the Middle States Regional Council for College Board, and an experienced Middle States evaluator for institutional accreditation. She earned her Ph.D. in comparative literature and performance studies from New York University, where she won the Arthur J. Schomburg Award for Excellence in the Humanities. She is the co-editor of "Soul: Black Power, Politics and Pleasure" (NYU:1998) and is a 1991 Mellon Fellow. Dr. Guillory is a New Orleans native who earned her B.A. with a double major in rhetorical communication and English literature from Tulane University.
Contact:
Bill Doughty
wdoughty@msm.edu
(404) 752-1752