Morehouse School of Medicine's Dr. Herman Taylor Elected to National Academy of Medicine
Director of Cardiovascular Research Institute is 5th MSM Representative Honored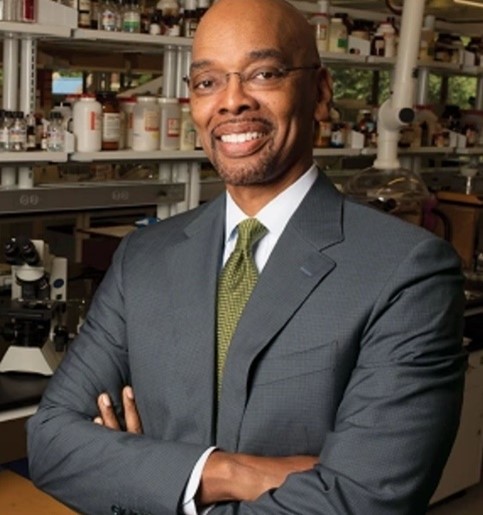 Dr. Herman Taylor
Herman A. Taylor Jr., MD, MPH, endowed professor and director of Morehouse School of Medicine's Cardiovascular Research Institute, is among the 100 newest members elected to the National Academy of Medicine.
Election to the academy is considered one of the highest honors in the fields of health and medicine and recognizes individuals who have demonstrated outstanding professional achievement and commitment to service. The announcement was made today during the NAM's annual conference.
Dr. Taylor was selected "for his work in cardiovascular disease disparities and in establishing the groundbreaking Jackson Heart Study in African Americans, which has made contributions of international significance. His work on environmental, psychosocial, physiological, and genetic influences on CVD in Blacks has produced a growing body of work with implications that transcend race and geography," according to the NAM.
"This election is really a tribute to a diverse group that numbers in the thousands which I have had the honor and pleasure of caring for as patients and as participants in research aimed at ending health disparities," an elated Dr. Taylor said upon learning the news. "In particular, I owe the African American communities of Miami, Birmingham, Jackson and Atlanta an incalculable debt for all they have meant to me and to the efforts to increase health for all. They have made my career; their welfare is my passion."
New members are elected by current members through a process that recognizes individuals who have made major contributions to the advancement of the medical sciences, health care, and public health. A diversity of talent among NAM's membership is assured by its Articles of Organization, which stipulate that at least one-quarter of the membership is selected from fields outside the health professions — for example, from such fields as law, engineering, social sciences, and the humanities.
Dr. Taylor joins fellow MSM members of the NAM Valerie Montgomery Rice, MD (2016), Elizabeth O. Ofili, MD (2015), Peter R. MacLeish, PhD (2004), David Satcher, MD (1987) and Louis W. Sullivan, MD, (1975).
Established originally as the Institute of Medicine in 1970 by the National Academy of Sciences, the National Academy of Medicine addresses critical issues in health, science, medicine, and related policy and inspires positive actions across sectors. NAM works alongside the National Academy of Sciences and National Academy of Engineering to provide independent, objective analysis and advice to the nation and conduct other activities to solve complex problems and inform public policy decisions. The National Academies of Sciences, Engineering, and Medicine also encourage education and research, recognize outstanding contributions to knowledge, and increase public understanding of STEMM. With their election, NAM members make a commitment to volunteer their service in National Academies activities.
---
Contact:
Bill Doughty, APR
Director, Marketing & Communications
Morehouse School of Medicine
(720) 212-1290
wdoughty@msm.edu