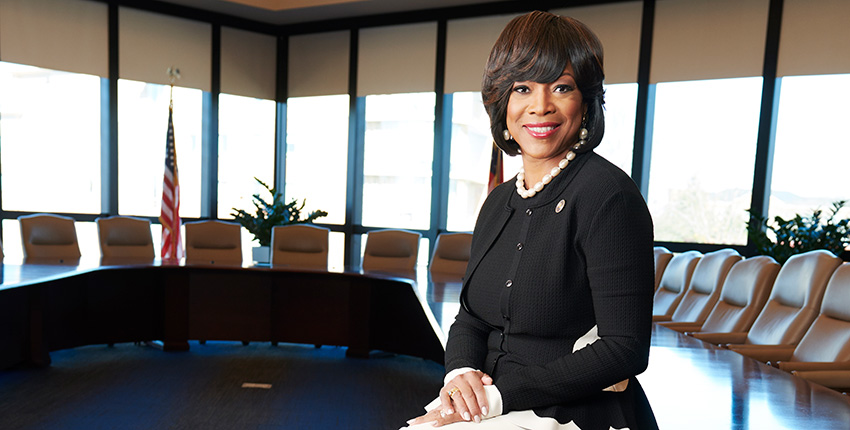 MSM President and Dean is Harvard Medical and Dental School 2021 Class Day Speaker
President and Dean of Morehouse School of Medicine, Valerie Montgomery Rice, MD '87, will be the featured keynote speaker at the Harvard Medical School and Harvard School of Dental Medicine 2021 Class Day ceremony on May 27.
The first female to lead Morehouse School of Medicine, Montgomery Rice has experience in patient care, medical research, organizational management, and public health policy.
She is also dedicated to increasing diversity in medicine and fostering equity in health care access and health outcomes.