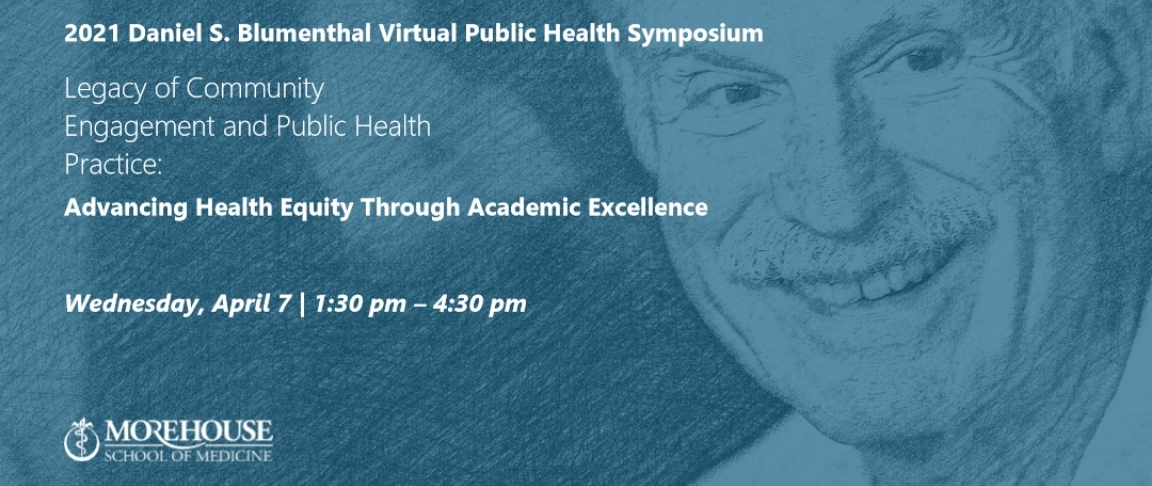 The Legacy of Daniel Sender Blumenthal, MD, MPH
This endowed symposium honors the legacy of Daniel Sender Blumenthal, MD, MPH, who devoted almost 40 years teaching medical and other health professionals how to properly treat and care for disadvantaged underserved populations. He was unwavering in his commitment to empowering communities and worked tirelessly in local Atlanta communities to bring quality healthcare services, research, and resources to some of the city's most impoverished areas.
Although he retired from the medical school in 2014, he continued to work with Morehouse School of Medicine as Professor and Chair Emeritus of the Department of Community Health and Preventive Medicine until the final day of his life. Dr. Blumenthal was most proud of the MSM Prevention Research Center, which was founded in 1998 under his leadership with a grant from Centers for Disease Control and Prevention.
The symposium promotes excellence in community engagement, research (population science, health services and translational), clinical care (preventive medicine skills) and public health practice in underserved communities.
We welcome public health professionals, healthcare providers, community health workers, researchers, health and social service agency leaders, policy decision makers, medical residents, students, community-at-large, and community leaders.
Learn more about Dr. Blumenthal