Health Technology Startup Development Resources Still Available to MSM Faculty
Georgia Institute of Technology and Morehouse School of Medicine initiative first introduced in 2019 to support research commercialization efforts; new office hours available.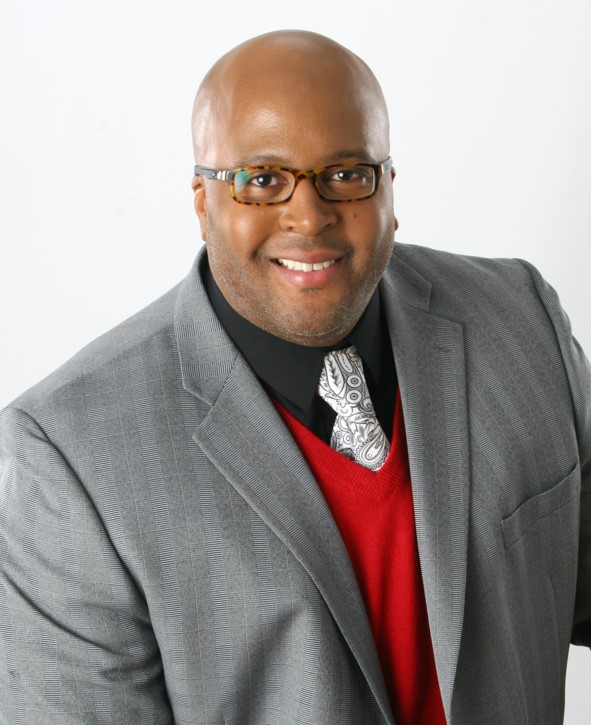 Nakia Melecio, PhD MA
Nakia Melecio, PhD MA helps researchers commercialize their Biotechnology, HealthTech, MedTech, and Education technology. He also helps them secure investments from a network of federally funded laboratories, universities, and corporations. Throughout his career, Dr. Melecio has worked with industry, academia, and government. As a result, Nakia has a unique and deep understanding of the early-stage innovation ecosystem and technology transfer, proven scientific and technical expertise, and decades of operational experience in technology-driven, high-growth companies. He has successfully helped startups and develop businesses worldwide in the United States, Australia, the United Kingdom, Canada, Nigeria, and Ghana.
Nakia's passion as a business advisor, deep-tech, deep-science mentor, and startup coach inspires and helps entrepreneurs and startups spun out of university research. A seasoned entrepreneur, Dr. Melecio allows entrepreneurs to execute their ideas while guiding them in the total startup journey — from product development and selling to the government, to their go-to-market strategy and customer discovery to scaling a company and getting capital. He has worked with more than 700 startups worldwide, with more than 15,000 hours of classroom time working with entrepreneurs.
Nakia is an active member and mentor of the technology community and a frequent contributor to numerous business organizations, including the U.S. Small Business Administration (SBA). He is a longtime technology startup mentor, having served in that role at Advanced Technology Development Center at Georgia Institute of Technology, the National Science Foundation Innovation Corps (NSF I-Corps), the Association of University Technology Managers (AUTM), Georgia Tech Create X mentor, MIT Hack Medicine, NSF I-Corps Adjunct Instructor at Georgia Institute of Technology, and StartMe at Emory University, among others. Dr. Melecio also has a deep understanding of SBIR-STTR grant system. He has been intimately involved with many new emerging growth technologies, including government, universities, and corporate innovation. He is a board member for several startups and is involved in two Health-tech Medical Device startups, which are actively funded by NIH and NSF.
Morehouse School of Medicine Office Hours
In partnership with the Advanced Technology Development Center (ATDC) at the Georgia Institute of Technology, Morehouse School of Medicine will focus on educating clinicians, researchers and technologists on how to translate technologies from the community, lab, or clinic into the marketplace through office hours. This programmatic approach involves dedicated mentoring to help accelerate the technologies translation generated in the researcher lab. It will also assist with refining the commercialization process from lab to market and defining an overall commercialization strategy. Office hours will include:
Viable Path Identification for Commercialization and Technology Readiness
Business scaling
Clinical utility
IP and regulatory risk
Market validation
Partnership and customers
End-user needs and concerns
Competing technologies and products
Competitive advantage (SBIR/STTR-developed technology)
Market size and potential market share (i.e., national and global markets)
Barriers to market entry (e.g., pricing, competition, manufacturing challenges, etc.)
Market drivers
Market status and industry trends
Potential customers, licensees, investors, or other commercialization partners
Learning Outcomes
Identify needs from the customer perspective through the customer discovery process.
Enhance and accelerate research and competitiveness of funding proposals with a compelling business case for research, focused on value propositions, customer segments, revenue, and costs.
Define the clinical utility for technology before spending resources on the development.
Gather data essential to customer partnerships and collaborations before doing the science.
Understand and further define the commercial market for technology.
Build relationships with essential partners within the innovation ecosystem and external stakeholders.
Develop customer and partner relations by "getting out of the building" and talking to prospects, including competitors.
Recognize industry barriers and the sales/marketing process required for initial clinical sales and downstream commercialization.
Strengthen self-confidence and presentation skills through biweekly presentations.
Determine the commercial viability of an innovation.
Define market and customer potential.
Develop a successful business case for securing funding.
Expand a network of innovation partners, mentors, and collaborators.
Create a pathway to transition into a real-world application.
Develop new ideas for research
Please schedule office hours at your convenience using the link below:

Starting in June, office hours are available every second and fourth Friday of the month from 10:00 a.m. to Noon.