US Senator Raphael Warnock Delivered Keynote Address at MSM's 37th Commencement Ceremony
Historically Black medical school hosted first in-person ceremony at Chastain Park Amphitheatre; Sen. Warnock (D-GA), former U.S. Senator Johnny Isakson (R-GA), and former Morehouse School of Medicine president Dr. Louis Sullivan, received honorary degrees.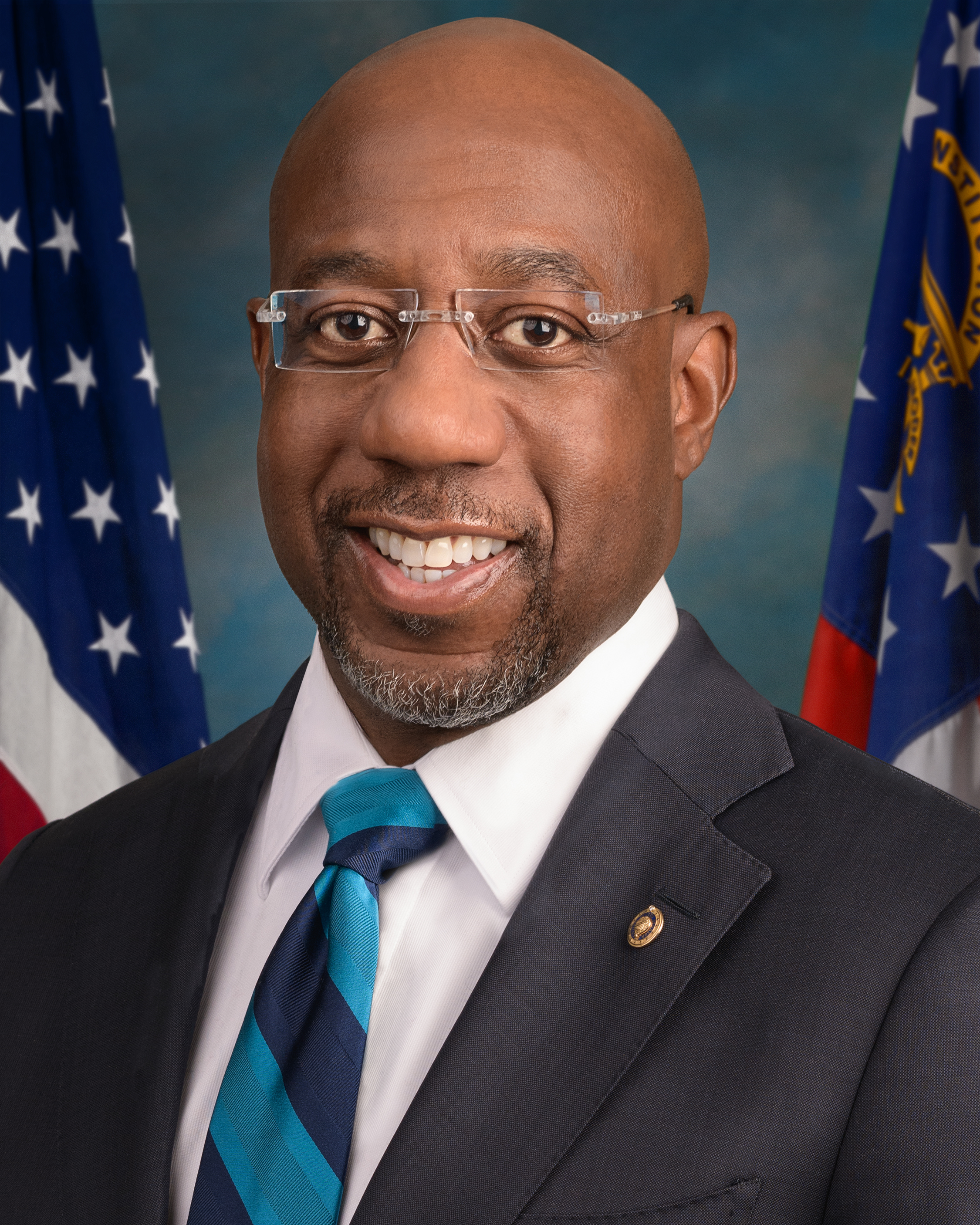 US Senator Raphael Warnock
ATLANTA - May 17, 2021-- Morehouse School of Medicine on Saturday celebrated its 37th Commencement Exercises with keynote speaker U.S. Sen. Raphael Warnock (D-Ga.) at Cadence Bank Amphitheatre at Chastain Park. The graduation ceremony was held off campus and outdoors to maintain a safe environment for its students and more than 1,500 attendees.
"The class of 2021 will join our alumni on the front lines of public health, bringing with them a dedication to the social mission of medicine, a commitment to serving the underserved, and a desire to create and advance health equity," said Morehouse School of Medicine President Valerie Montgomery Rice, MD. "We believe the challenges they have confronted, particularly during a global pandemic, have left them well equipped as uniquely capable, culturally competent, and compassionate health scientists."
Morehouse School of Medicine is devoted to creating and advancing health equity in underserved communities, and has led the way in academic medicine, public health, research, and clinical innovation as the country has grappled with the dual pandemics of COVID-19 and racial injustice and their disproportionate impact on the Black community.
The school conferred 156 academic degrees at the event, including 81 medical degrees, 26 master of public health degrees, nine doctor of philosophy, and 40 master of science degrees. Honorary degrees were conferred to Warnock, former U.S. Sen. Johnny Isakson (R-GA), and MSM Founding Dean and former Secretary of the U.S. Department of Health and Human Services Dr. Louis W. Sullivan.
View 2021 Commencement Ceremony Video
The graduation ceremonies capped a momentous year for Morehouse School of Medicine, during which many of its faculty, clinicians, and students helped lead the charge in the fight against the novel coronavirus pandemic.
The medical school began a major research project — funded by a $40-million grant from the U.S. Department of Health and Human Services — to investigate the impact of COVID-19 on minority and underserved communities. MSM also launched several efforts to encourage African Americans and other minority groups to get vaccinated, including hosting an event to immunize Atlanta civil rights icons.
Additionally, Morehouse School of Medicine received a $2.4-million gift from Bloomberg Philanthropies' Greenwood Initiative to expand the medical school's program to provide COVID-19 vaccines to underserved communities. This followed a $26.3-million gift from the Greenwood Initiative that provided scholarships to Black medical students to reduce debt and encourage them to pursue careers in primary care and underprivileged communities.
"Our academic year began in the throes of a global pandemic that took a devasting toll on Black and minority communities," said Dr. Montgomery Rice. "The great dedication and determination of our students, our school, our community, and our country have allowed us to turn the corner and joyously celebrate Commencement in person. We look forward to continuing on this positive path and doing even more to make equitable health care a reality for everyone."
About Morehouse School of Medicine
Founded in 1975, Morehouse School of Medicine (MSM) is among the nation's leading educators of primary care physicians, biomedical scientists, and public health professionals. An independent and private historically-Black medical school, MSM was recognized by the Annals of Internal Medicine as the nation's number one medical school in fulfilling a social mission—the creation and advancement of health equity. MSM faculty and alumni are noted for excellence in teaching, research, and public policy, as well as exceptional patient care. MSM is accredited by the Commission on Colleges of the Southern Association of Colleges and Schools to award doctoral and master's degrees. To learn more about programs and donate today, please visit www.msm.edu or call 404-752-1500.
Contact
Nicole Linton
404-756-5238
nlinton@msm.edu