MSM Congratulates Daniel Lee, Recipient of the Alpha Omega Alpha Honor Society's 2021 Carolyn L. Kuckein Student Research Fellowship
Lee's research focuses on the impact of functional ocular ERG on predicting systemic diabetic complications.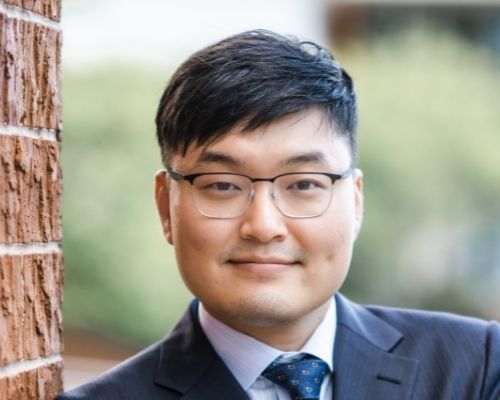 Daniel Lee
ATLANTA – NOVEMBER 2, 2021 – Morehouse School of Medicine is excited to announce that Daniel Lee, a fourth-year medical student at Morehouse School of Medicine, is the recipient of the Alpha Omega Alpha (AΩA) 2021 Carolyn L. Kuckein Student Research Fellowship.
The AΩA Honor Medical Society's 2021 Carolyn L. Kuckein Student Research Fellowship promotes basic and clinical research in medical fields, social science, or health services. AΩA awards up to fifty $5,000 fellowships each year to medical students at schools with active AΩA chapters.
Election to AΩA is an honor signifying a lasting commitment to professionalism, leadership, scholarship, research, and community service. A lifelong honor, membership in the society confers recognition for a physician's dedication to the profession and art of healing. More than 4,000 students, residents, fellows, faculty, and alumni are elected each year. Since its founding in 1902, nearly 200,000 members have been elected to the society.
"This recognition by AΩA of Mr. Lee's work and research is a truly well-deserved recognition for his hard work and dedication," said Adesoji Oderinde, MD, MSCR, FACP, professor of Medicine at Morehouse School of Medicine and AΩA chapter councilor. "More than 34 million people are affected by diabetes in the U.S., with the highest rates among Black Americans, Latinos, and indigenous populations. Research focused on health issues that affect traditionally underserved populations is important to Morehouse School of Medicine's mission of leading the advancement of health equity."
AΩA, founded in 1902, is the national medical honor society. AΩA is dedicated to the belief that those in the profession of medicine will improve care for all by recognizing high educational achievement; honoring gifted teaching; encouraging the development of leaders in academia and the community; supporting the ideals of humanism; and promoting service to others.
AΩA supports 13 fellowships, grants, programs, and awards for medical students and physicians at its 132 Chapters, and publishes a quarterly peer-reviewed, medical humanities journal The Pharos, which contains articles on nontechnical medical subjects, including history, ethics, national issues, personal essays, and poetry.
The Morehouse School of Medicine Gamma Chapter of the AΩA Honor Medical Society was established in 1989 through the dedicated effort and direction of Thomas E. Norris, PhD, associate dean for Academic Affairs, and Louis W. Sullivan, MD, president emeritus of Morehouse School of Medicine.
About Morehouse School of Medicine
Founded in 1975, Morehouse School of Medicine (MSM) is among the nation's leading educators of primary care physicians, biomedical scientists, and public health professionals. An independent and private historically-Black medical school, MSM was recognized by the Annals of Internal Medicine as the nation's number one medical school in fulfilling a social mission—the creation and advancement of health equity. MSM faculty and alumni are noted for excellence in teaching, research, and public policy, as well as exceptional patient care. MSM is accredited by the Commission on Colleges of the Southern Association of Colleges and Schools to award doctoral and master's degrees. To learn more about programs and donate today, please visit www.msm.edu or call 404-752-1500.
Contact
Nicole V. Linton
404-756-5238
nlinton@msm.edu