Dr. Rick Kittles Interviewed on WABE About Combatting Health Equity Gaps in Clinical Trial Participation Among Those of African Descent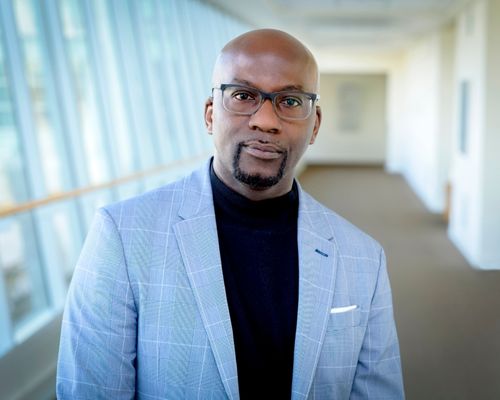 Dr. Rick Kittles
Senior Vice President of Research, Morehouse School of Medicine
For many diseases that disproportionally affect Black Americans and those of African descent, participation in clinical trials and research is notably low.
Health equity expert and newly appointed Morehouse School of Medicine Senior Vice President for Research Dr. Rick Kittles spoke with Rose Scott, host of the WABE news program "Closer Look with Rose Scott," about how MSM is working to close the gaps.
Dr. Kittles pointed to a lack of engagement and outreach in these communities from predominately white medical institutions and added that addressing these issues is key to promoting equitable access to health care.
"When I look across the landscape around the country and think about this issue with health equity and how [we can] really make substantial change, it's much more than just the research project, [and] it's much more than just setting up some clinic in the community. There is a level of education that has to roll out to the community, to these families, to these individuals," Dr. Kittles said. "There's a level of advocacy to researchers and also to health care providers around particular issues and health. There is this issue of a policy change and advocating for policy change, so it's multi-level."