Dr. Walkitria Smith Interviewed by AJC About How Telehealth Use is Growing and Diversifying
Donovan Thomas, Atlanta Journal-Constitution | August 31, 2022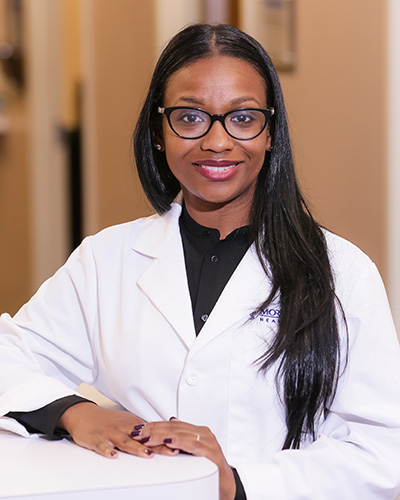 Walkitria Smith MD
Chief Digital Medical Officer, MSM
When the pandemic forced medical providers to find creative ways to see patients, telehealth provided an answer.
But as the pandemic has receded, telehealth services — which include video chats as well as phone calls — are solving long-standing problems with access to healthcare. It allows patients to see a doctor from wherever they are, increasing access in spite of life's circumstances.
Dr. Justin Zaghi, chief medical officer at Heal, a company that self-advertises "primary care in the comfort of your home, covered by Medicare," has witnessed telehealth both before and during the pandemic. "Prior to the pandemic, telemedicine was really a miniscule part of the care delivery model," said Zaghi, whose company expanded operations to Georgia in 2019. "What the pandemic did is that it accelerated the adoption of telemedicine across our practice."
According to a briefing on national telehealth use in 2021 released in February by HHS, one in four of nearly 700,000 respondents said they had used telehealth services in the previous four weeks. Telehealth use was highest among those under Medicaid and Medicare, Black respondents, and those earning less than $25,000.
Another research report from HHS found that in 2020, Medicare telehealth visits increased to nearly 52.7 million from 840,000 in 2019.
For Walkitria Smith MD, chief digital medical officer at Morehouse Healthcare and an assistant professor at Morehouse School of Medicine, telehealth services have begun the process of evening health outcomes between various populations. Morehouse School of Medicine launched their telemedicine program in 2018 with a focus on reaching rural communities by using remote patient monitoring.
Smith said telehealth can help erase barriers to health care such as transportation, poverty, and education, what are known as "social determinants of healthcare."
"We still have a long way to go as it relates to people of color and those who are most impacted by social determinants, but it did begin to address one of the huge social determinants of health care and equity," Smith said.