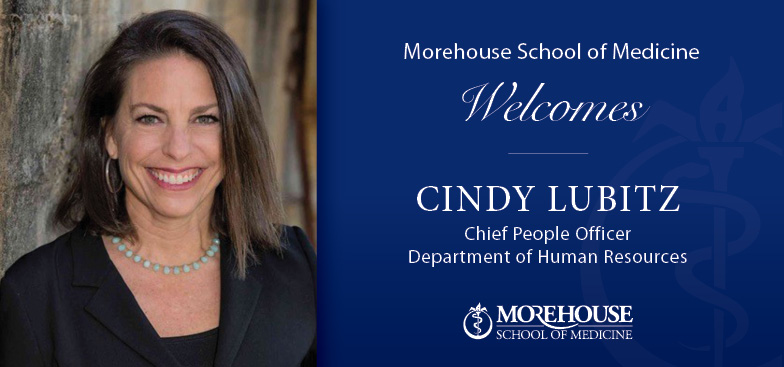 Morehouse School of Medicine Appoints Cindy Lubitz as Chief People Officer
Experienced Human Resources Leader Will Assume Role March 21, 2022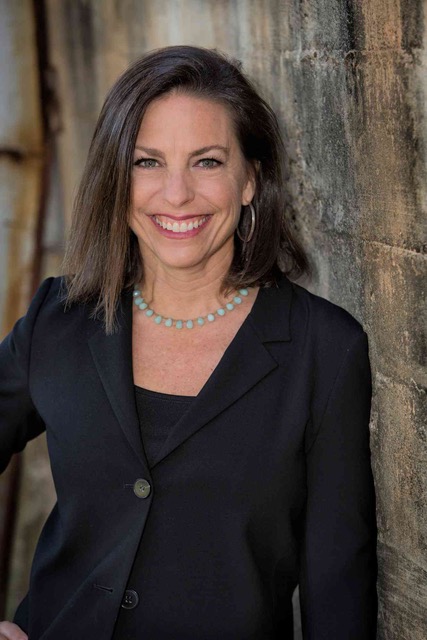 Cindy Lubitz, MSM Chief People Officer
ATLANTA – MARCH 7, 2022 – Morehouse School of Medicine (MSM) is pleased to announce the appointment of Ms. Cindy Lubitz as the new Chief People Officer (CPO), who will join the institution March 21, 2022.
In this critical role, Lubitz will work with Morehouse School of Medicine President and CEO Valerie Montgomery Rice, MD, FACOG, to create and drive an overarching human capital strategy for the institution. She will lead the Human Resources function and operate as a strategic partner in a highly innovative environment, aligning business and talent strategies as well as partnering with many different stakeholders, employees, and leaders.
"At Morehouse School of Medicine, we know that the most important asset that we have is the community of students, faculty, staff, and alumni who make up the MSM family," said Dr. Montgomery Rice. "Each individual brings unique talents, expertise, passion, and commitment to MSM. We must do everything we can to support them and their commitment to the Morehouse School of Medicine vision of leading the creation and advancement of health equity. In her new role, Ms. Lubitz will help us continue to provide a strong foundation for the people who make MSM the innovative institution that it is."
Lubitz will also play a prominent role in the MSM's growth and future expansion by maximizing core HR business processes to promote a positive culture, create a competitive advantage, and futureproof the organization, in collaboration with Dr. Montgomery Rice and MSM's Executive Leadership Team.
"I could not be prouder to join Morehouse School of Medicine as their Chief People Officer," Lubitz said. "Morehouse School of Medicine has a remarkable mission, exceptional leadership team, and strong family culture dedicated to leading and innovating. I look forward to joining this great team as we further MSM's vision."
Lubitz is the founder and Managing Director of inTalent Consulting Group, LLC, an Atlanta-based human resources strategy-consulting firm that works with leaders to improve their human capital efforts. A seasoned leader with 20 plus years' experience leading Human Resource functions for Fortune 100 companies, Lubitz focuses on growing and scaling businesses, and aligning integrated talent processes to add velocity to business growth strategies.
Lubitz earned her bachelor's degree from the University of Virginia before earning a Master of Science in Organizational Psychology from Columbia University. She is viewed as a critical business partner and strategic advisor to senior leaders in the areas of CEO succession, HR strategy, organization effectiveness, leadership development, and talent acquisition.
About Morehouse School of Medicine
Founded in 1975, Morehouse School of Medicine (MSM) is among the nation's leading educators of primary care physicians, biomedical scientists, and public health professionals. An independent and private historically-Black medical school, MSM was recognized by the Annals of Internal Medicine as the nation's number one medical school in fulfilling a social mission—the creation and advancement of health equity. Morehouse School of Medicine's faculty and alumni are noted for excellence in teaching, research, and public policy, as well as exceptional patient care. MSM is accredited by the Commission on Colleges of the Southern Association of Colleges and Schools to award doctoral and master's degrees. To learn more about programs and donate today, please visit www.msm.edu or call 404-752-1500.
Contact
Amanda Magdalenski
Morehouse School of Medicine
404-752-5238
amagdalenski@msm.edu