Recognized Leader in Health Disparities Veronica Mallett, MD to Join The More in Common Alliance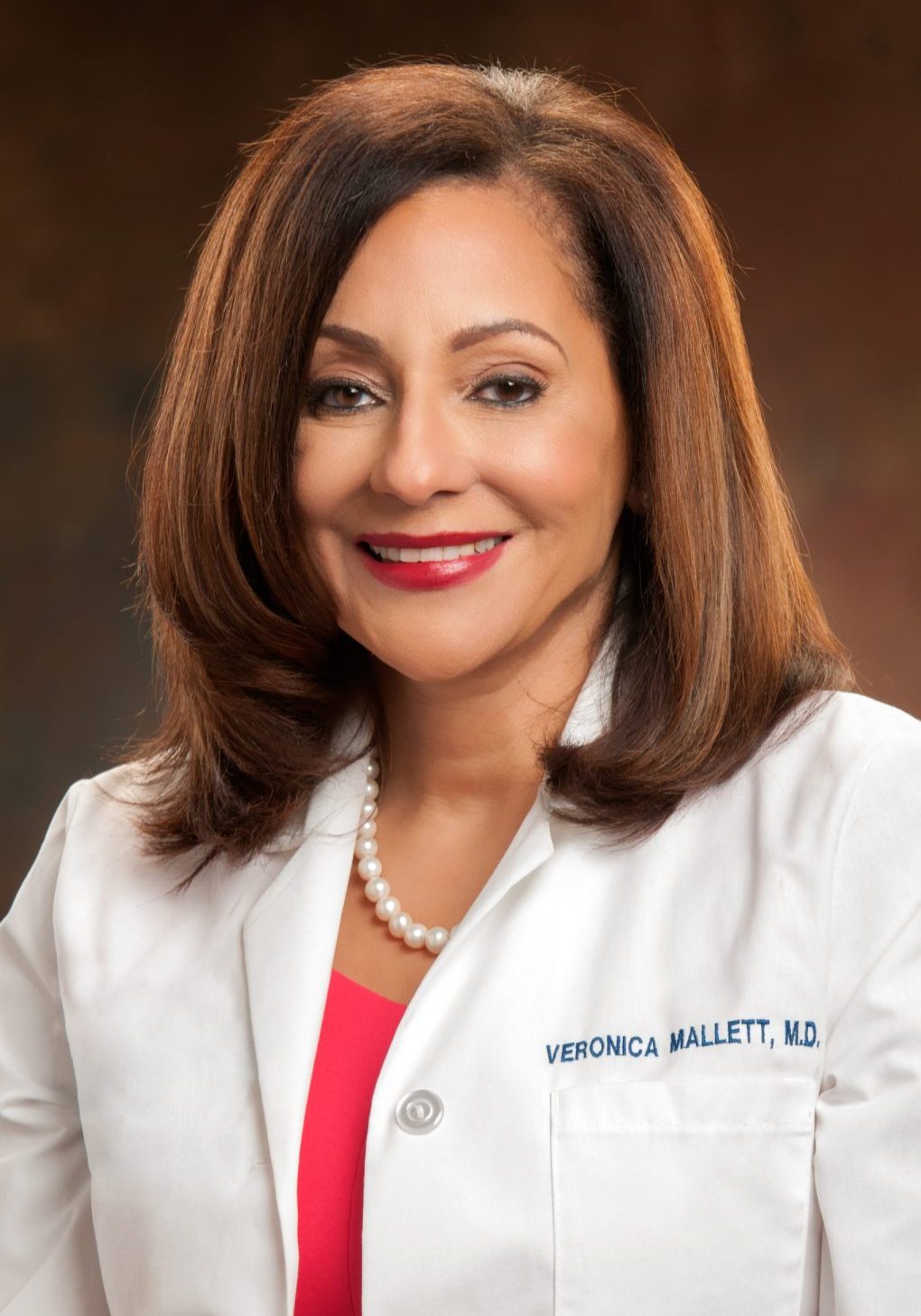 Valerie Mallet, MD
ATLANTA and CHICAGO (May 17, 2022) – Morehouse School of Medicine and CommonSpirit Health today announced that Veronica Mallett, M.D., a healthcare industry veteran whose career has focused on eliminating healthcare disparities, was selected as Chief Administrative Officer for the More in Common Alliance. In this role, she is dedicated to supporting the partnership between the two organizations which was launched in December 2020 as a 10-year, $100 million initiative to increase cultural competency and expand representation in medicine.
"We're thrilled to have Dr. Mallett join the More in Common Alliance team," said Morehouse School of Medicine President and CEO Valerie Montgomery Rice, M.D. "Her decades of experience in the healthcare and academic space will prove invaluable as we seek to establish and expand medical education programs for Black and underrepresented students."
In this role, Dr. Mallett will help steer the future of the partnership, working closely with leadership to identify, build and expand Undergraduate Medical Education, Physician Assistant, and Graduate Medical Education programs to address the ongoing shortage of physicians nationwide, especially in underserved and rural areas.
"Dr. Mallett's deep passion and commitment to health equity throughout her career aligns seamlessly with the More in Common Alliance mission," said CommonSpirit Health CEO Lloyd H. Dean. "We're tremendously fortunate to have her as both an advocate and leader in advancing health equity, building a pipeline of students that are as dynamic and diverse as the communities we serve."
Dr. Mallett joins the More in Common Alliance from Meharry Medical College, having served in various leadership roles with the country's largest private, historically black academic health sciences center. Most recently, she served as President and CEO of MMC Ventures, an investment and innovation company dedicated to partnering with businesses whose missions center on eliminating health disparities in Middle Tennessee and beyond. She concurrently served as the Executive Director at Meharry's Center for Women's Health Research, where she led the charge to eliminate health disparities and achieve health equity for women of color. In addition, Dr. Mallett served as Senior Vice President and Dean of the school of medicine at Meharry.
Prior to her tenure with Meharry Medical College, Dr. Mallett helped launch a second new medical school at Texas Tech University in El Paso Texas, designed to be a Hispanic serving institution addressing the physician shortage along the Texas-Mexico border. At Texas Tech El Paso, she was the Founding Chair of the Department of Obstetrics and Gynecology. Dr. Mallett is board certified in both obstetrics and gynecology and female pelvic medicine and reconstructive pelvic surgery. She has received numerous research grants from the National Institutes of Health and other funding resources and has authored nearly 100 articles, book chapters and abstracts.
"In my career, I've seen the positive impact on outcomes when patients have a provider that looks like them. It's critical that we support pathways to increase the number of Black and underrepresented providers," said Dr. Mallett. "This is the mission of the More in Common Alliance and I am honored to help lead our efforts to ensure a future where more patients feel seen and represented by their providers."
Now just one year into the partnership, the More in Common Alliance is already addressing its goal of increasing both undergraduate enrollment and the number of post-graduate residency and fellowship slots. CHI Memorial Hospital in Chattanooga, Tennessee, welcomed the partnership's first undergraduate medical and physician assistant students in September 2021. Undergraduate training sites at Saint Joseph Hospital in Lexington, Kentucky, and Virginia Mason Medical Center in Seattle, Washington, are slated to open in Summer 2022. The More in Common Alliance is also initiating the accreditation process to establish new graduate medical programs in three locations in California and transferring academic sponsorship for an existing program in Los Angeles.
About The More in Common Alliance
The More in Common Alliance is a partnership between Morehouse School of Medicine and CommonSpirit Health. Morehouse School of Medicine is a historically Black medical school and one of America's leading educators of primary care physicians, and CommonSpirit Health is one of America's largest health systems with locations in 21 states from coast to coast. Knowing patients consistently fare better when treated by clinicians of similar backgrounds who share lived experiences, the More in Common Alliance seeks to address critical gaps in care by increasing cultural competency and expanding representation. Together, we are leading a 10-year, $100-million initiative to expand undergraduate and graduate medical education to build a more diverse and dynamic workforce that reflects the communities we serve. Learn more at moreincommonalliance.org.
About CommonSpirit Health
CommonSpirit Health is a nonprofit, Catholic health system dedicated to advancing health for all people. It was created in February 2019 by Catholic Health Initiatives and Dignity Health. With its national office in Chicago and a team of over 150,000 employees and 25,000 physicians and advanced practice clinicians, CommonSpirit operates 140 hospitals and more than 1,500 care sites across 21 states. In FY 2021, CommonSpirit had revenues of $33.3 billion and provided $5.1 billion in charity care, community benefit, and unreimbursed government programs. Learn more at www.commonspirit.org.
About Morehouse School of Medicine
Founded in 1975, Morehouse School of Medicine (MSM) is among the nation's leading educators of primary care physicians, biomedical scientists, and public health professionals. An independent and private historically-Black medical school, MSM was recognized by the Annals of Internal Medicine as the nation's number one medical school in fulfilling a social mission—the creation and advancement of health equity. MSM faculty and alumni are noted for excellence in teaching, research, and public policy, as well as exceptional patient care. MSM is accredited by the Commission on Colleges of the Southern Association of Colleges and Schools to award doctoral and master's degrees. To learn more about programs and donate today, please visit www.msm.edu or call (404) 752-1500.
Contact
Gina Czark, CommonSpirit Health
631-235-5213
gina.czark@commonspirit.org