AJC: Morehouse School of Medicine Points to Cost of Mental Health Inequities in New Report
The Satcher Health Leadership Institute study seeks to bring awareness to the effects of
mental health disparities on underserved communities.
By Donovan Thomas, Atlanta Journal-Constitution | September 12, 2022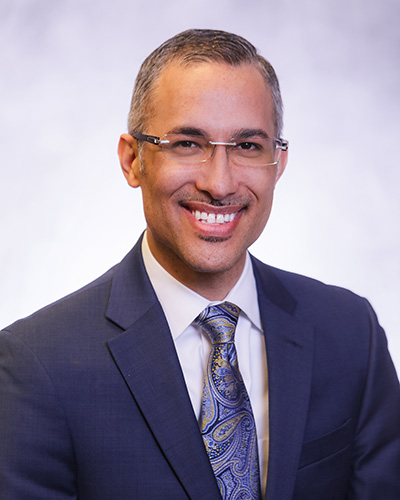 Daniel E. Dawes, JD
Executive Director of the Satcher Health Leadership Institute at MSM.
A lack of investment in mental health has taken nearly 117,000 lives and cost $278 billion from 2016-2020, with underserved and underrepresented communities across the country experiencing the brunt of the effects, according to a report released Wednesday by the Satcher Health Leadership Institute at Morehouse School of Medicine.
The report aims to highlight some of the causes of the disparities, such as how mental health services are funded and delivered, how mental disorders can be prevented with adequate resources and the unequal effects when nothing is done to address mental health outcomes of minority communities. Deaths caused by suicide, substance abuse and a lack of adequate mental health care leaves burden on the populations that individuals were a part of, especially amongst minorities.
Daniel E. Dawes, professor and executive director of the Satcher Institute, says that policies in the United States are data-driven. Without numbers and figures, many important issues are lost to those who are in charge of making decisions that impact communities.
"It is a constant struggle in our health equity movement to get access to the data to get access to the resources and to continue to promote mental health equity as worthy of commercial interest and our government investment," Dawes said. "At the end of the day, it [mental health] has significant economic impact in this country and it will eventually impact you and your community.
The study's authors hope that the report will urge the government, insurance companies and other stakeholders to turn their attention to how mental health is handled in the country. They emphasized that mental health illnesses are chronic conditions like heart disease and diabetes, and that policymakers and insurance companies should treat, fund, and reimburse mental health at the same level as other long-lasting diseases.
According to the report, the people that need mental health services the most are left behind by how mental health care is approached. National reporting on mental healthcare does not include nearly six million Americans that are more likely to experience mental illness, such as incarcerated individuals, those in nursing homes and active military members.
"Society can no longer allow social determinants of health such as homelessness, lack of access to care, cultural stigma and unemployment contribute to this unacceptable suffering and needless loss of live, especially in minority and underserved communities," Tarek Rabeh, president and chief executive officer of Otsuka North America, said. "We need a mental health care system to meet patients where they are and when they need it with on demand, real-time assistance."
For the study, "The Economic Burden of Mental Health Inequities in the United States Report," the Satcher Institute worked with the Eugene S. Farley, Jr. Health Policy Center at the University of Colorado Anschutz Medical Campus and the Robert Graham Center for medical research. Otsuka America Pharmaceutical, Inc, a company that does much work in mental health, provided financial support for the study.
The pandemic and its lingering effects were linked to the worsening mental health of minority communities, and the study also lays out policy recommendations and ways to improve equity such as establishing health equity measurements, eliminating stigma from health systems, and creating systems of care that are community focused.
"I'd like to see every one of the policymakers in this country dedicated to creating more robust, comprehensive health policies that will address mental health inequities in their cities, counties, states and in this country," said Dawes. "If we don't, the problems are only going to get worse."
The full report is available HERE.